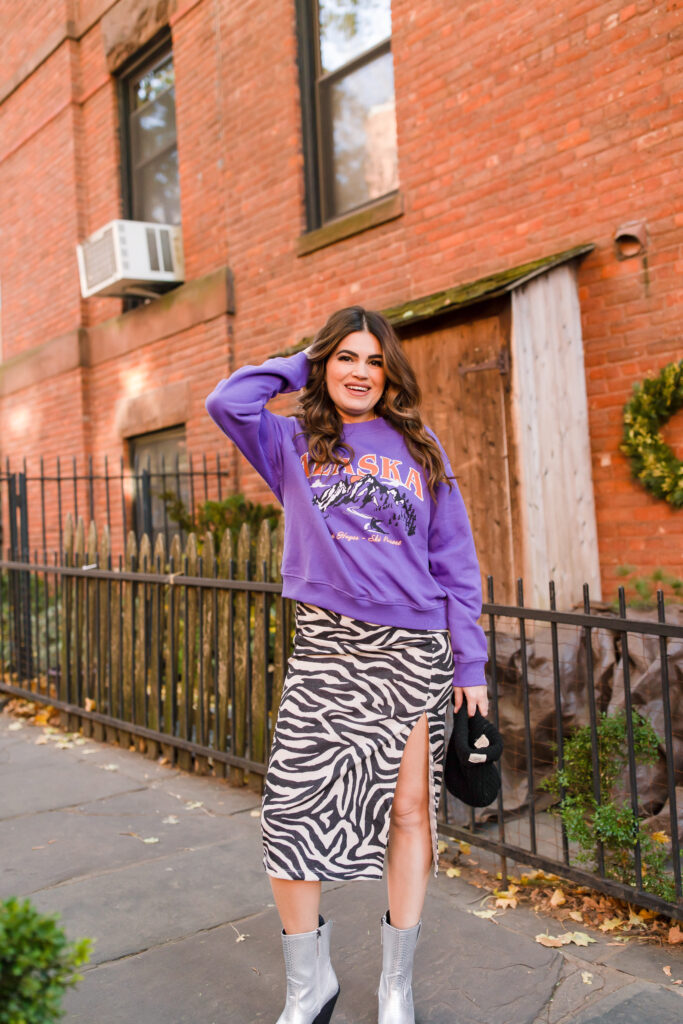 It feels like we've been teetering on a very fluid tight rope of temperatures; finding a balance between spring and early summer. We're in that in between of 'is it cold?' 'do I need a jacket?' 'Do I need a sweater?' 'When is it going to be hot?' and it feels like I'm playing a constant guessing game with mother nature and the remnants of winter clothing in my closet. I'm obsessively looking at my phone's weather app to see if the numbers that display jolt my happiness or affect my depression meter.
So if it's not a jacket, and not a sweater, then what the heck am I wearing in this period of transitioning?! Well, if you haven't gotten the memo, and haven't noticed every Gen Z member ( or high schooler, basically) wearing a sweatshirt for any or all seasons, then are we truly 'in the know?' lol. Sweatshirts have become fair game in the fashion game. Yes, Princess Diana- the people's princess- elevated them all together, but they now serve a purpose beyond loungewear you only wear indoors, at school, or during a pandemic.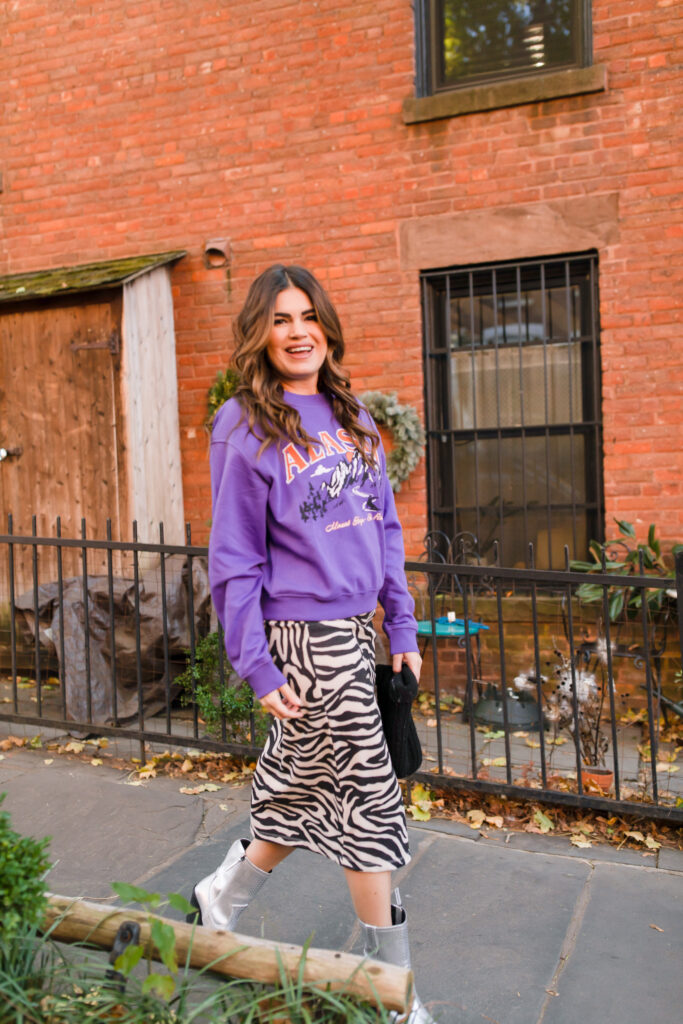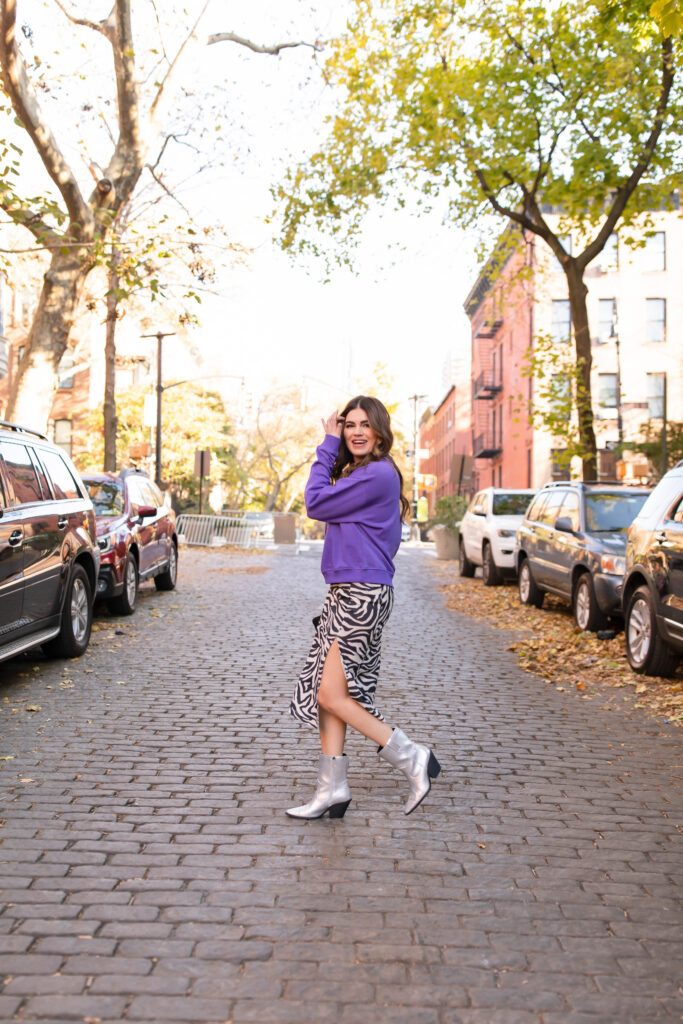 Their versatility goes beyond straight up loungewear. Yes, it's always cozy and comfortable to wear with your favorite sweatpants, throw on some sneakers or sandals and run a couple of errands' but, now we're seeing sweatshirts pop up on the runway, with stilettos, maxi skirts, mini, and more. They're also great for layering underneath outwear, or over a stylish button down blouse. Chances are you probably have a sweatshirt in your closet. Maybe it's one from college, or one with a logo, any sweatshirt works. We're going to take it from mundane to marvelous- and I'm using myself as an example!
Take this look I'm wearing. This is a basic sweatshirt from H&M (which btw, has an awesome selection of sweatshirts- from graphic to solid), and I paired with a zebra print midi skirt also from H&M. Would you normally think to pair a sweatshirt with a non-casual piece? There in lies the marvelous part! When pairing with a midi skirt, make sure the proportion works. Look for a tailored, slim cut silhouette. Stay away from flowy or wide.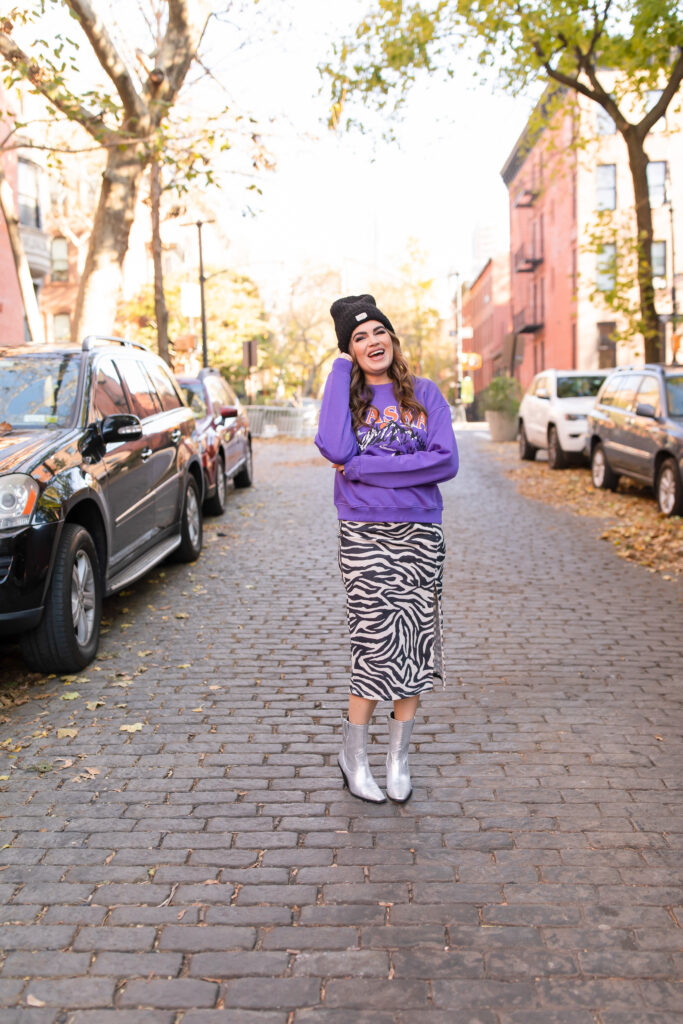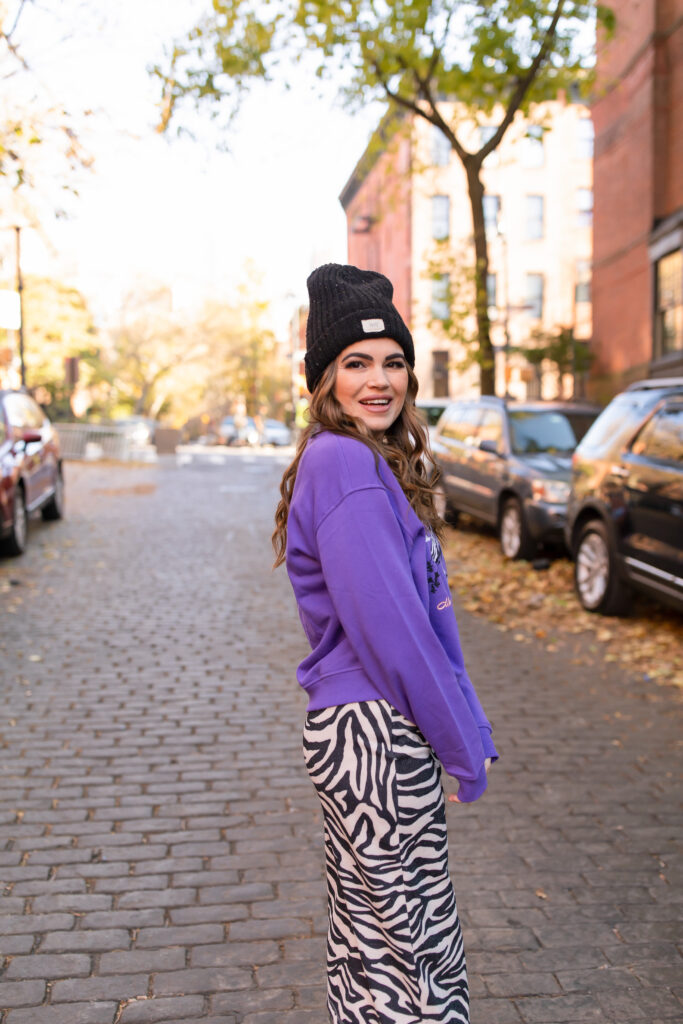 Have fun with shoes! You can wear this look with heels, sneakers, or in my case, a metallic pair of cowboy boots. Sneakers will give the look a more relaxed feel, while the boots make it fresh and fun!
Another way I love to wear sweatshirts is by taking a page out of the Princess Di fashion handbook and wearing them with biker shorts! It's an easy way to try something different with your sweatshirt if you're not sure what you're doing. It's classic, retro, and paired with some great shades and a pair of sneakers, you're making a fashion statement without even trying too hard. Another classic look- jeans, loafers, and your favorite sweatshirt over a button down. Add a beanie or baseball cap to accessorize.
So don't pack up those sweatshirts just yet or leave them for movie nights on the couch. Get a little adventurous with your closet and see what you come up with!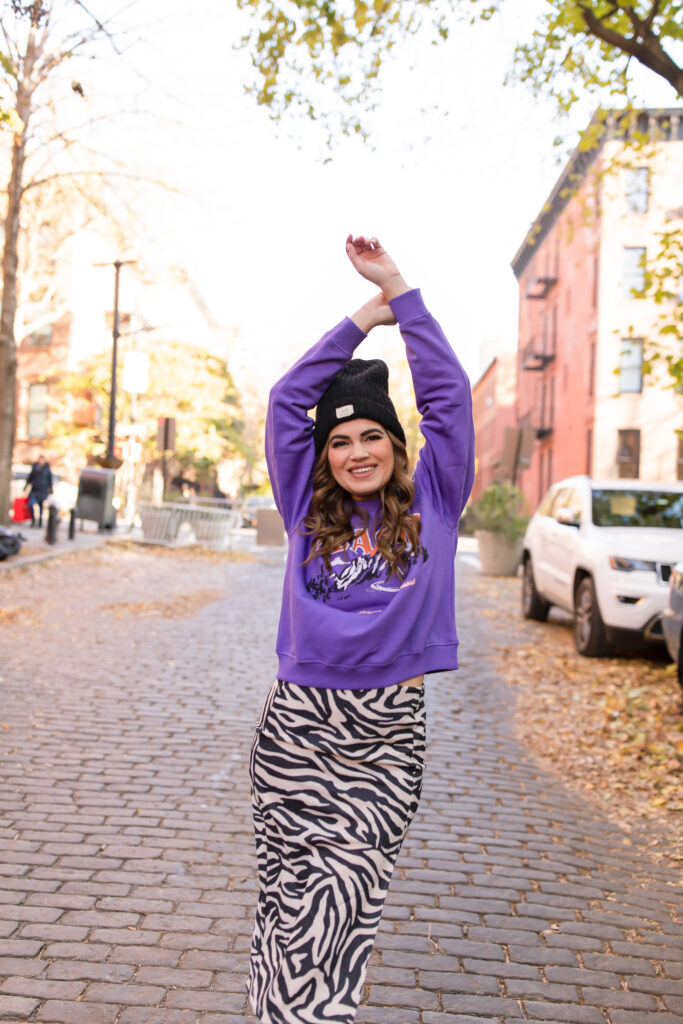 In Style,
Kathy