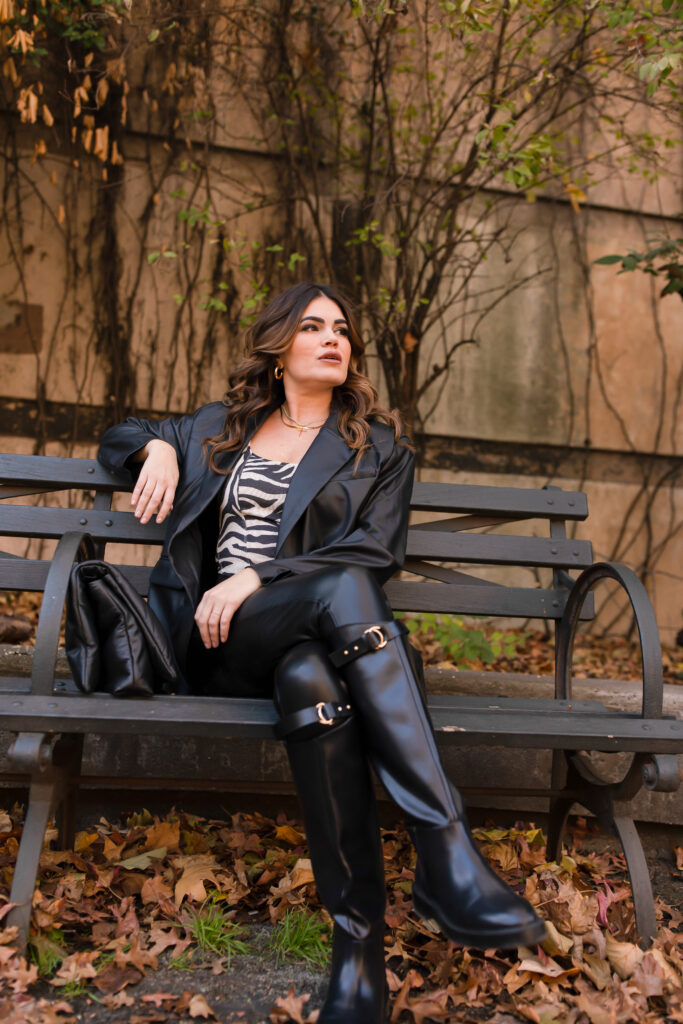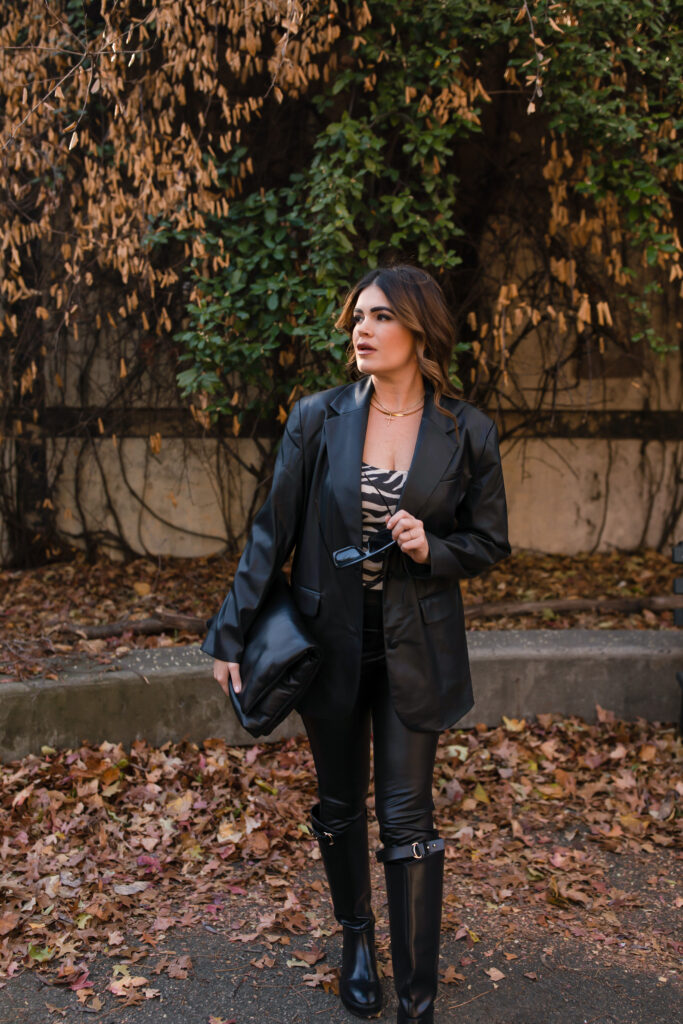 One of the big fall trends that has made it's way to winter 23, is leather! Leather is everywhere and it's one of my favorite trends to incorporate into my wardrobe. The leather jacket is the staple and basic everyone is pretty fond of because it's gender neutral, versatile, and it's a great layering piece as well. Don't stop there because we're seeing leather dresses, blazers (like mine below) and accessories beyond handbags. If you're new to the leather, you can keep it to one piece. If you'er feeling a little more bold and adventurous, why not go for head to toe leather and see how that feels?
You can even play around with different colors for the leather pieces like white, red and even a bright hue just in time for spring. Let's break down my look!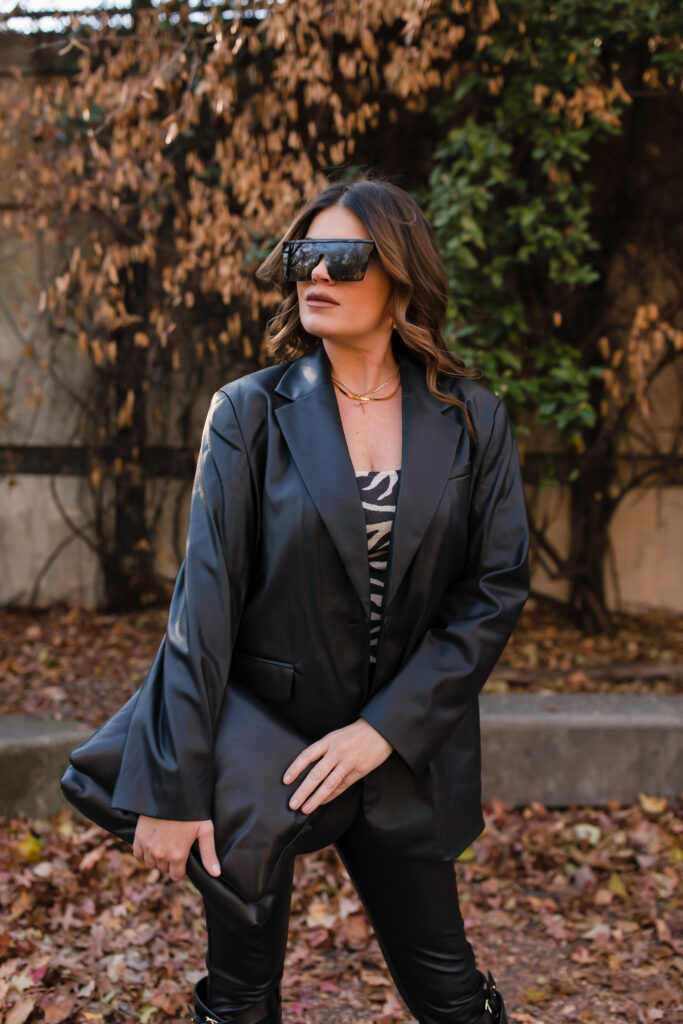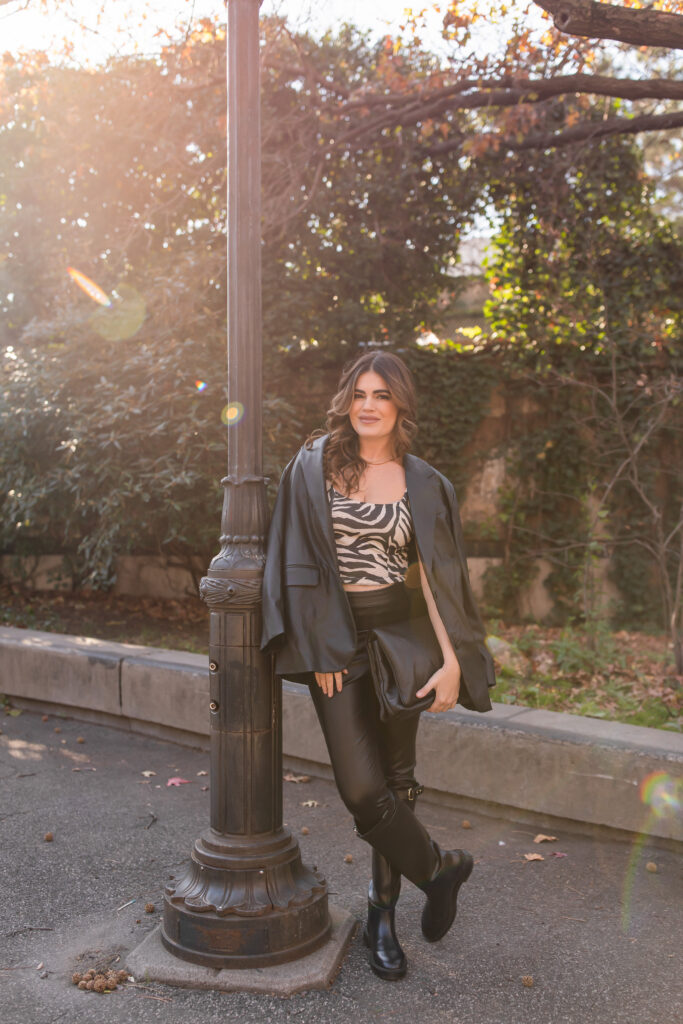 Yes, I ventured into head to toe leather territory because I was feeling sassy and rebellious and wanted to see if I could pull it off without looking menacing, and let me tell you, I loved this look! The best part? You can wear it with whatever top you like! I had recently purchased this bustier zebra top at H&M and thought it would look cute with the faux leather, but if you wanted to, this would look pretty awesome with a sleek turtleneck, a graphic tee, even a white blouse. Also, a blazer and leggings is going to be the easiest option to try this look!
Here's a chance for you to embrace the biker chick look for winter! I opted for an oversized leather blazer which is also a great alternative to a leather jacket if you want to try something different. Mine is from Target, but I linked a very similar one from Gap here. If you want to try a lighter color for spring, I love this one from Target's A New Day collection. You can throw it over a pair of jeans or a dress too!
I wanted to pair my faux leather blazer with leather pants, but I couldn't find ones I really liked so instead I opted for leggings! Another great way to incorporate the leather trend. Leggings are easy easy easy! You can wear them with just about anything and they don't have to break the bank. These are just $18! So now that you have your two main pieces, the blazer and the leggings, personalize it with whatever top- from oversized to crop- it's all about adding what feels best for you.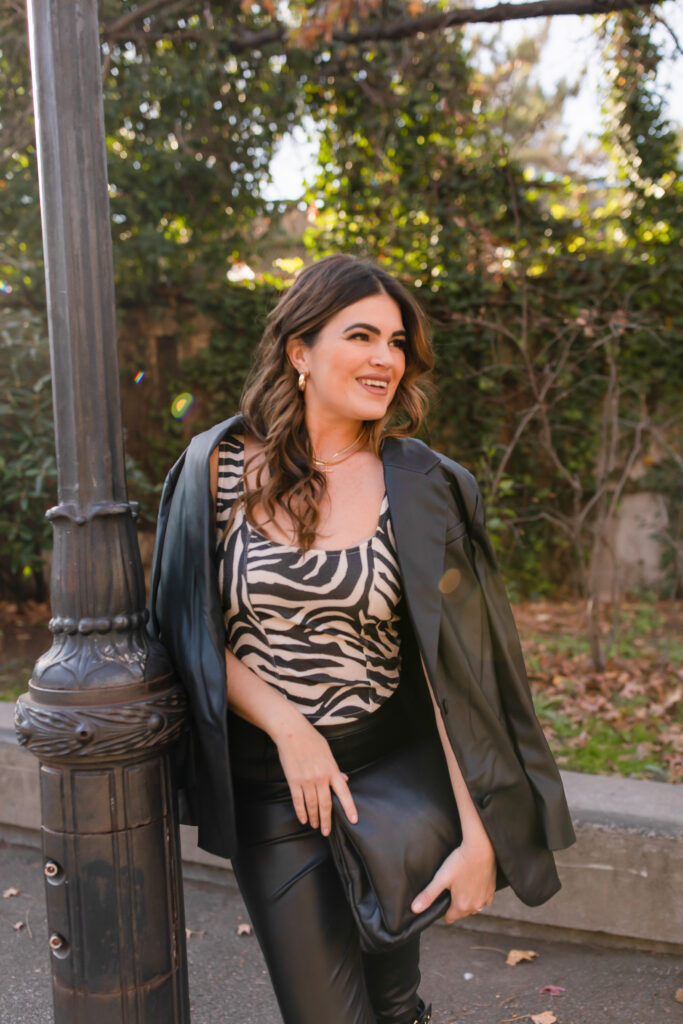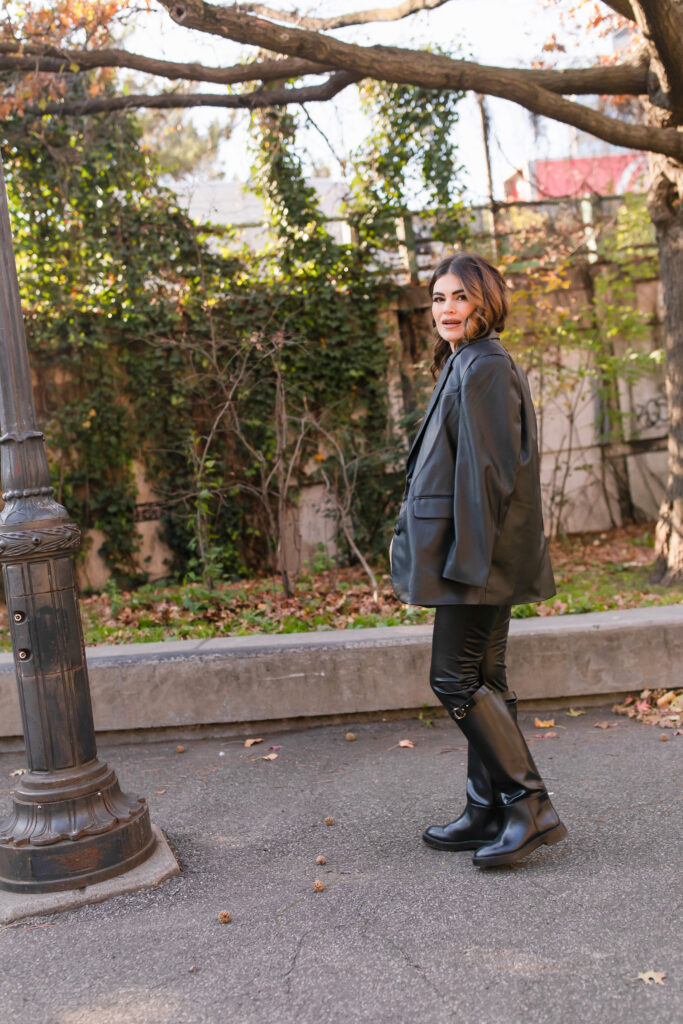 Last but not least- accessories! And it all comes down to the boots here. Black faux leather knee high boots for the win! I'm all about a flat boot and these are perfect because they go over the leggings without a hitch. Don't be afraid of pulling off the over the knee boot. It's actually rather simple. They can be worn over skinny jeans, faux leather leggings, midi skirt and dresses, and minis! Think mini and chunky sweaters- how cute! Add a pair of tights and you have the quintessential cool girl winter look (and some spring looks).
Now that you got the 'biker-core' trend down, get out there and show off your look to the world!
In Style,
Kathy