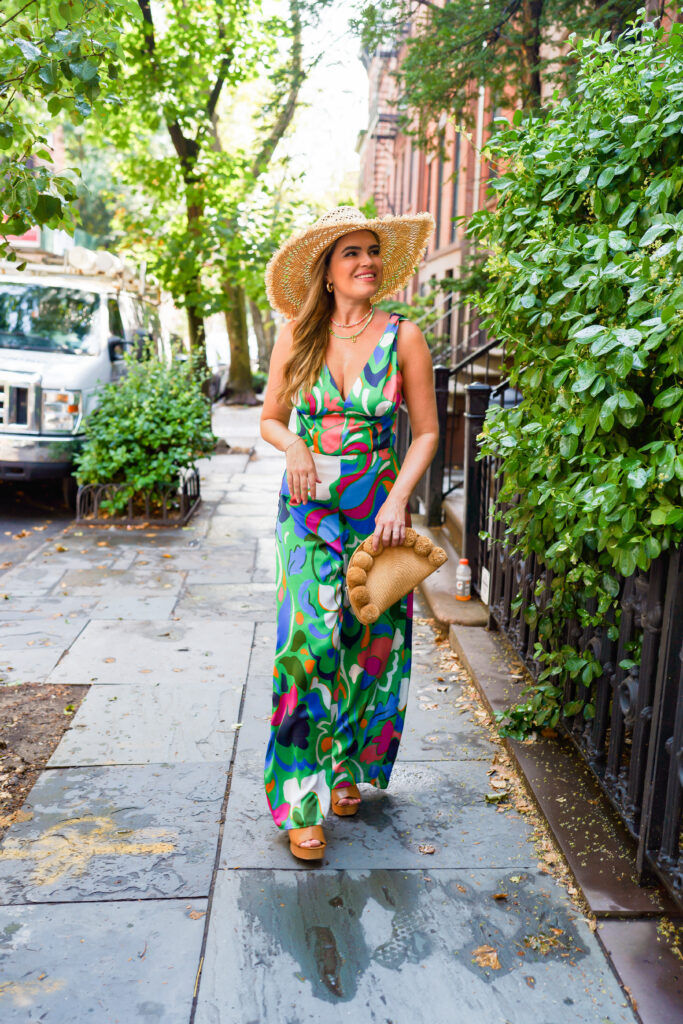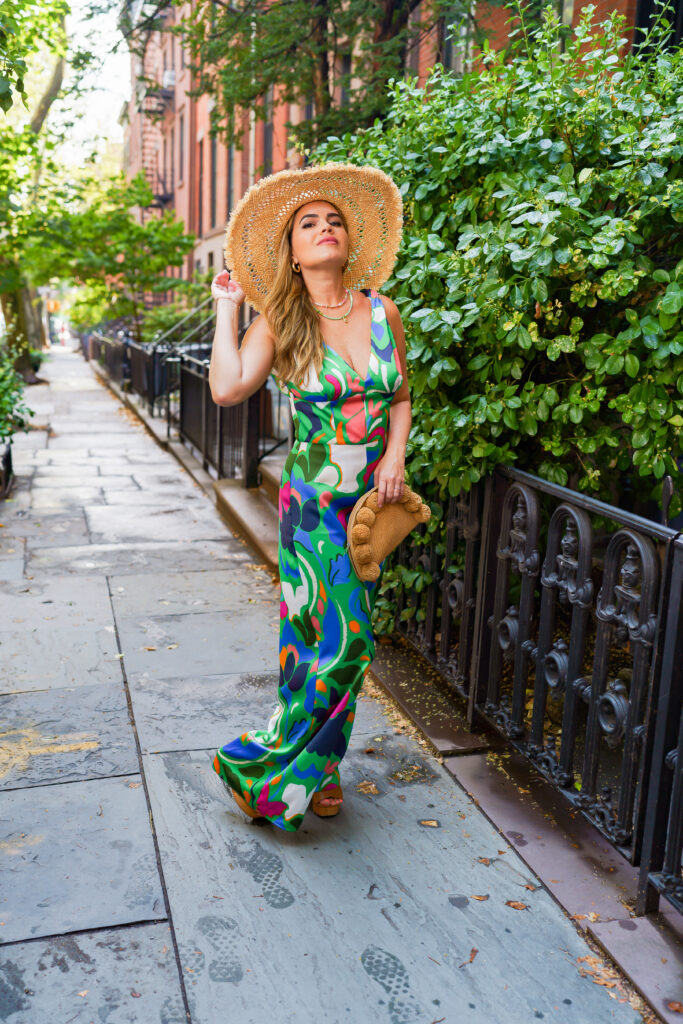 Summer is coming to a sweltering end and soon it'll be time to dust off the sweater vests and chunky knits; but not yet. Alas, the weather is still peaking at 80s and sometimes 90s depending on what part of the country you reside, with no sign of slowing down, at least in the next week. That means you still got time to wear all those summer pieces that are yearning to be worn in your closet!
It's been an amazing summer of travel and summer activities that has included everything from beach vacations to glamping. Fashion wise, I sported dresses of all kinds, swimsuits of all cuts and colors, and 90's sandals and sneakers to go with all my looks. Let's not forget hats, too. I've reached that point, though, where I can happily say I'm ready for cooler weather, autumn leaves, and caramel drenched drinks; but not without one last summer hurrah outfit!
I look at these pictures and laugh to myself because I remember strutting down Brooklyn Heights taking pictures as people were walking down the street, jogging, and shooting quick glances at the girl with the big funny hat!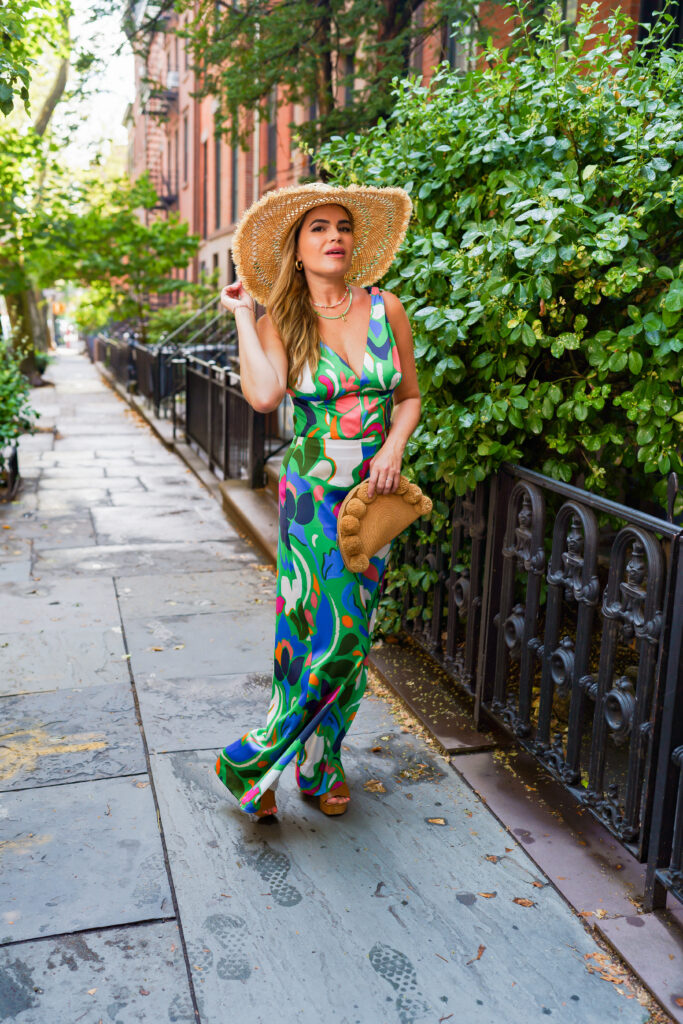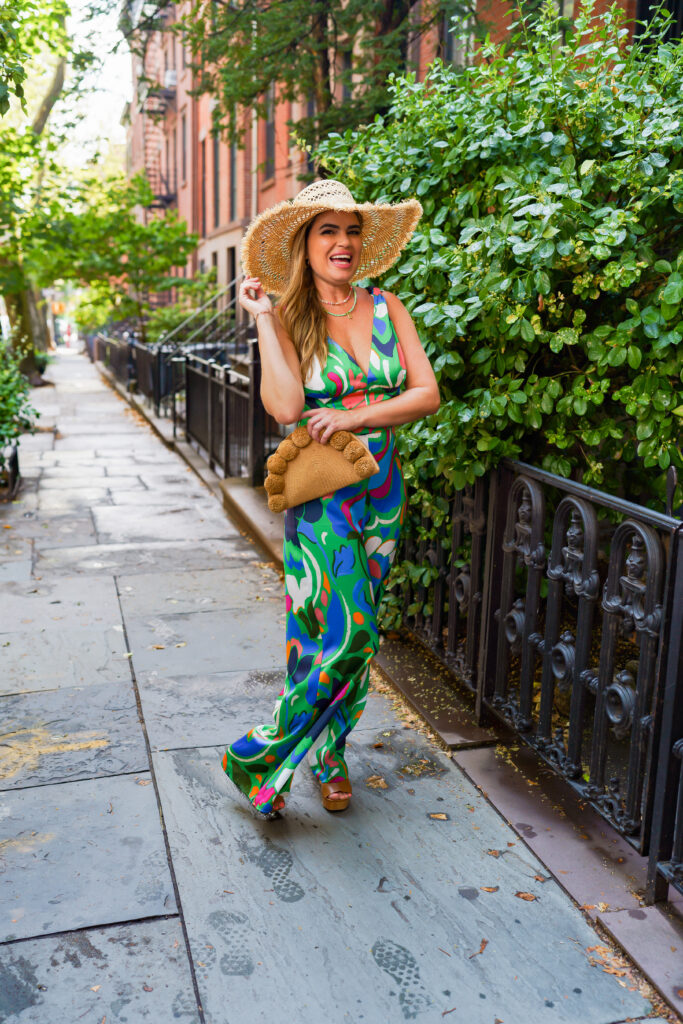 A hat can take any outfit from big, to BIG. Just look what it did for this vibrant Zara jumpsuit on my shoot. Don't pack up the bright color pieces in your closet- just yet. Bring them into the fall to add a pop of color in your wardrobe. You can keep some of those pieces going by adding a blazer or other accessories like tights or booties. In the case of this jumpsuit, I would extend it's life by adding a cream/off white blazer through early fall and lose the hat.
I love the jumpsuit's retro print and because it was giving me a 70's groovy flavor, I paired it with tan platform wedges because with a wide leg like this, you need a heel to add height and look extra elongated because if not, it can look ill-fitting if it's dragging on the floor. It's definitely not a look you wear with a flat.
So if you're having a moment because you still have a little white dress that hasn't been worn in your closet, or a some bright blue culottes that need one more spin around the block, keep calm and wear them anyway because summer isn't ready to leave the building.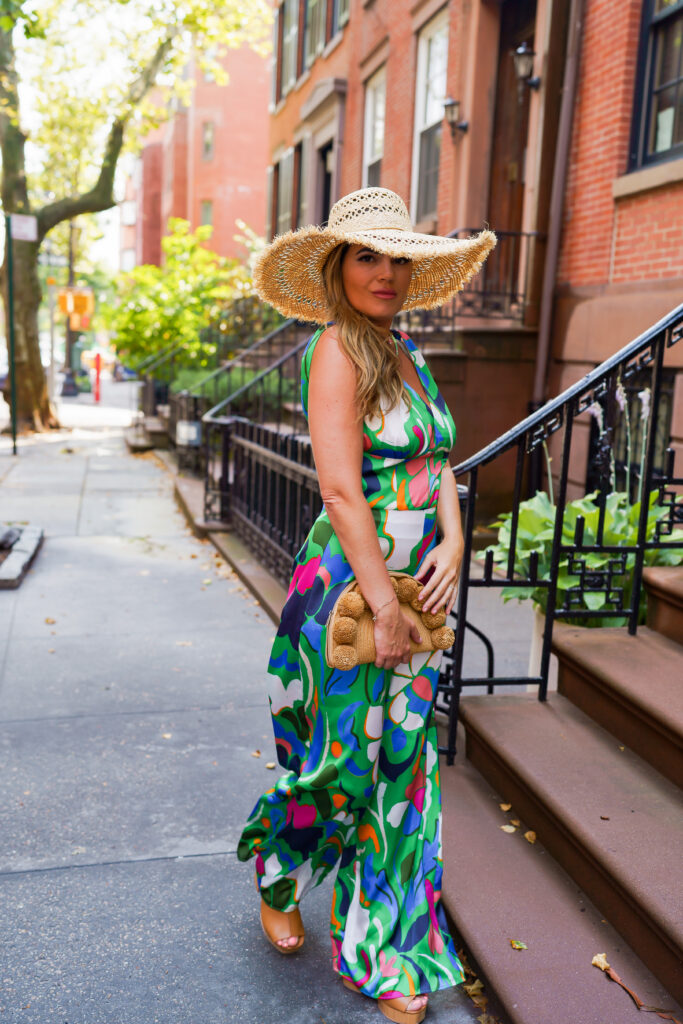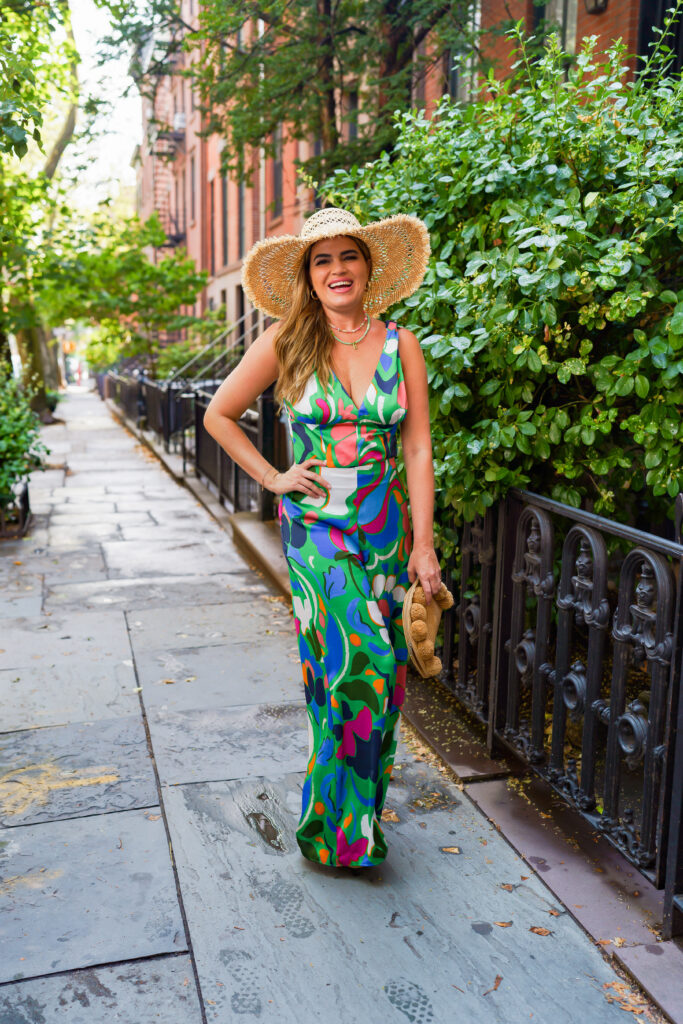 In Style,
Kathy