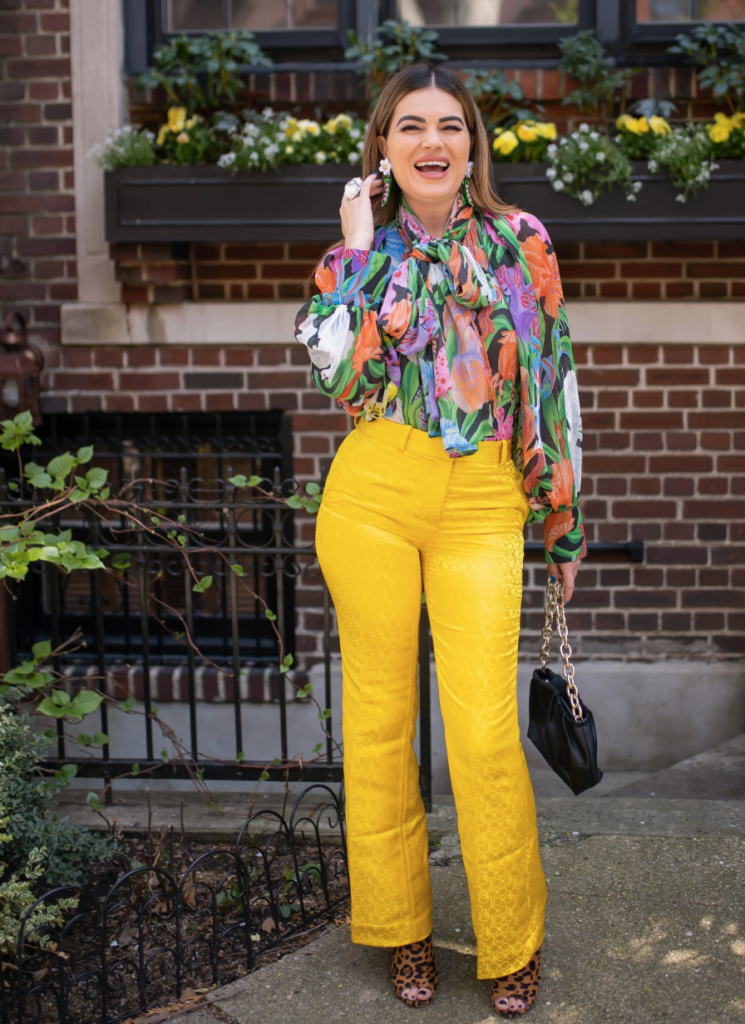 One of the perks of working on style and lifestyle segments, is sometimes getting first dibs on amazing collections / pieces before they hit stores and online; such was the case with the Iris Apfel x H&M collection that sold out in minutes the moment it hit shelves.
It's a true testament to the success of the collaborations between H&M and it's designers- the demand is high and consumers can't get enough. It is a chance to own a piece of art that otherwise might not be attainable because normally anything from these designers is expensive. H&M allows it's shopper to indulge, well, as long as you get to the store on time or set an alarm to be one of the first to purchase online! Ha!
I knew their collaboration with style icon, Iris Apfel, was going to be a huge hit. The woman is a legend. Her style is bold, flamboyant, loud, elegant, and unapologetic and I absolutely gravitate to her sense of confidence- and she's 100 years old! I hope to be popping in color and style at that age too.
Iris once said, "great style comes from great curiosity about yourself." Style isn't about how much money you spend buying designer clothes, but how you present yourself to the world through your personality and way of life and let it show through what you wear. You can have all the money in the world, but no true style because you haven't been able to define yourself through expression.
Me, I like to think my confidence and joie de vivre reflects in what I wear and how I carry myself. I love color. I love how color makes me feel- pops of yellow, exuberant pinks, vivid greens, and bright blues. I'll take them all because they make me FEEL good. Yes, mood also dictates style and what I like to wear. I'm also a big fan of black. I LOVE black, but to me, when I wear it, its not to blend in- but I wear it to feel powerful, mysterious, and tough. There's a vulnerability to black. It doesn't have to be basic.
But give me color like the pieces from the Iris and H&M collection, and I'll be the dreamiest girl in the world! She was very hands-on with the collection and her Midas touch can be seen in pieces like these canary yellow pants with '100' pattern on them. The pussy bow tropical print blouse paired with it is hard to miss. These are two great pieces that I'll be wearing for spring.
The brighter the better and you can even wear these pieces with other fanciful colors like lilac, neon green, tangerine, and so much more! Don't be afraid to wear the rainbow and beyond. It's been a drab few years and we all need a little pick me up. Iris is also known for her over the top accessories, especially her glasses- a lady after my own heart! The bigger the better, if you ask Iris, and the accessories from the H&M collection are really special. Oversized necklaces, chunky bracelets, even a ring with Iris' face on it. It's definitely a conversation starter.
And because this look is already wild n' out, I paired it with leopard heels, because you know I can never say no to animal print. Live on the wild side, or in this case, the bright side.
In Style,
Kathy