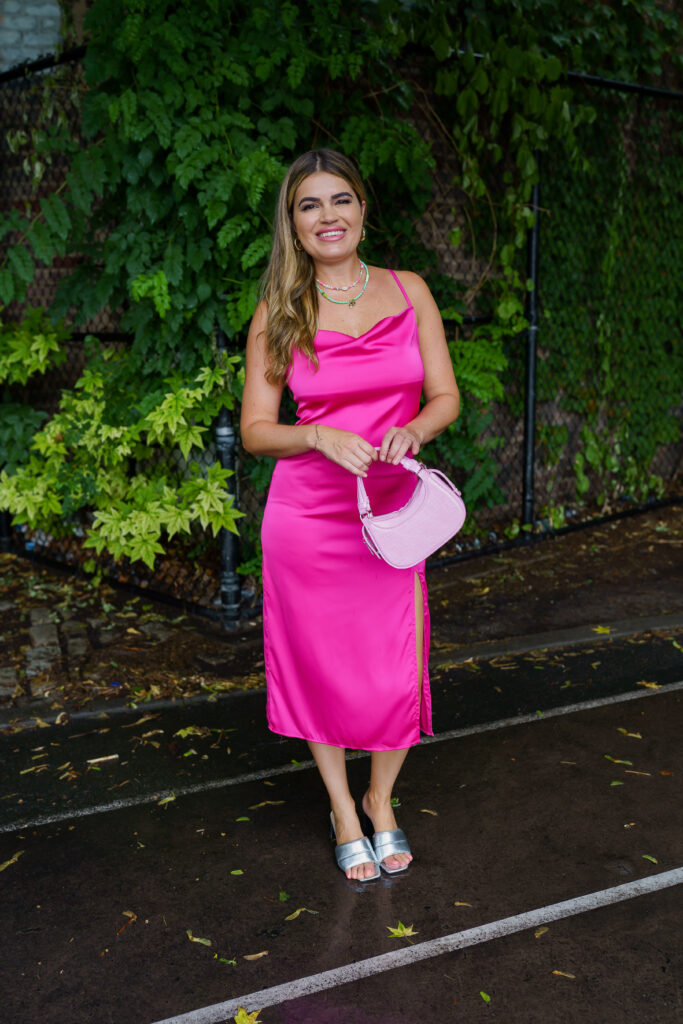 If you're seeing pink everywhere you go, it's not a drill! The Barbie core trend is so fantastic, that it is still going strong this fall. The bubblelicious trend is more than just a pretty face, it's a vibe. It's about confidence, personality, and being unapologetic for all the fun you're having! If you're asking yourself, 'well, what exactly is Barbiecore?" It's an essence- a pink one! Inspired by one of the most inconic fashion symbols since 1959, Barbiecore is rooted in Barbie's famous pink shade; from lipstick to platform heels. The hot hue is synonymous with a laid-back, carefree style that is all about standing out and embracing all the moments!
Think pink accessories like bright pink handbags or fuschia ready-to-wear pieces like slip dresses and two piece suits. These Barbie pink shades aren't limited to just kids or club nights. From Valentino to Versace, pink has been gracing the runways and your favorite fashion magazines.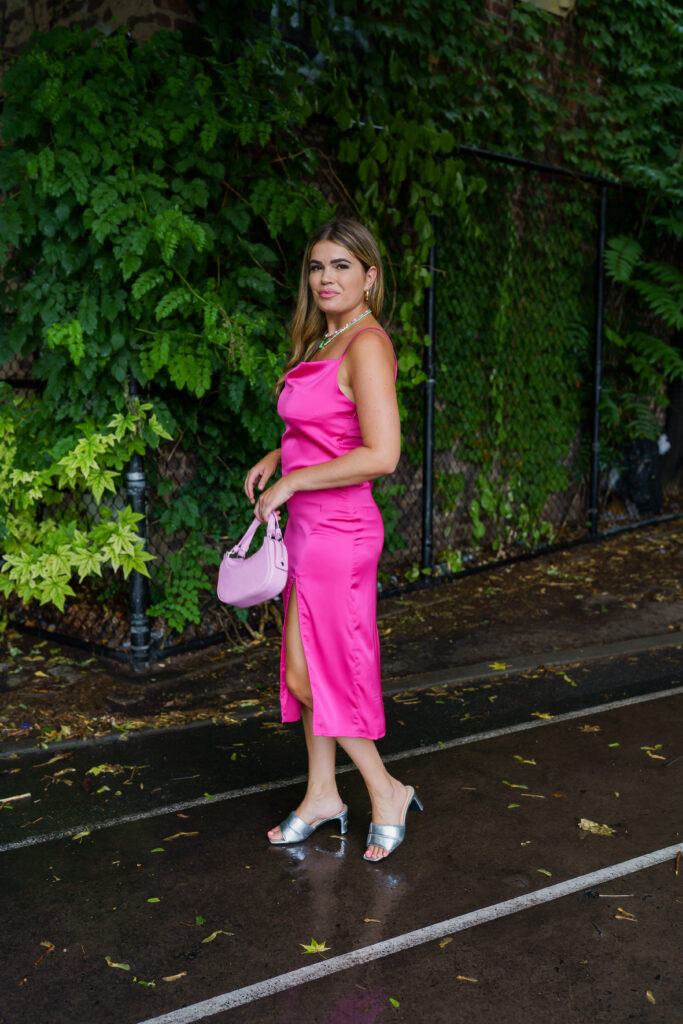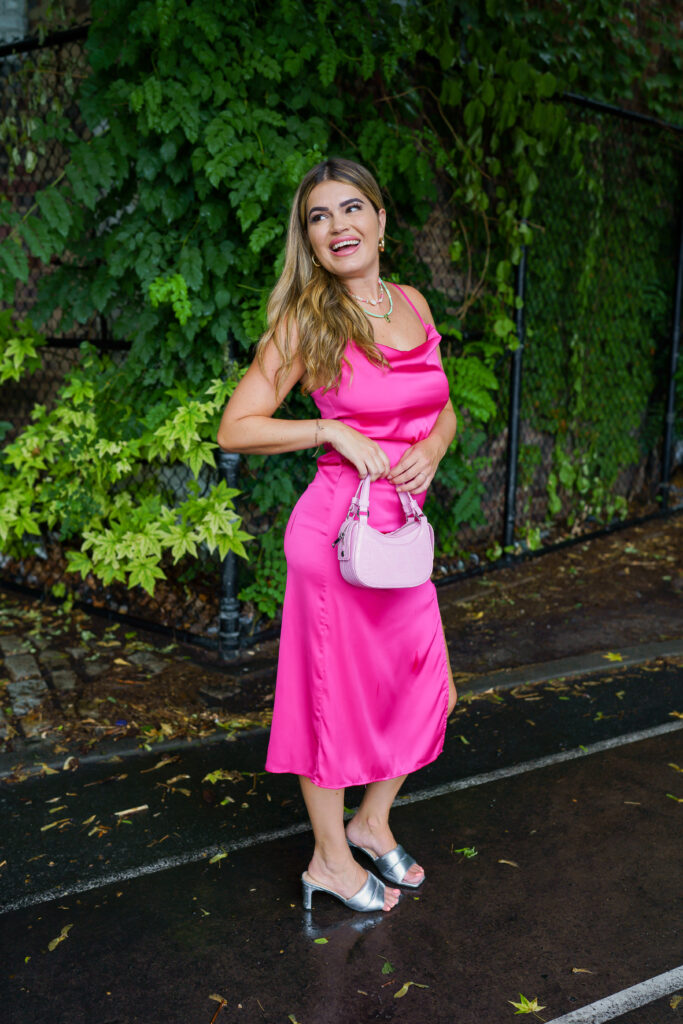 Also creating a Barbie buzz is the much anticipated Barbie live action movie with Margot Robbie and Ryan Gosling. Prepare to be immersed in some fabulous and nostalgic costumes inspired by the style maven-slash-doll. Just from the paparazzi pics alone, it's clear that the world will soon be oozing Barbie pink! We've seen many of our favorite celebs sport the vibrant hue as of recently- everyone from Lizzo to Anne Hathaway to Gwen Stefani are huge pinkies! Even mega star, Harry Styles can't deny the power pink, because as we know, real men wear pink!
Barbie pink is bold and powerful and I think we are at a point in our cultural landscape where pink stands for more than just cute and dainty things. It doesn't diminish capability or intellect. I mean, doesn't Barbie have like, 1000 careers? It's sexy to feel empowered, and making a statement through clothing is part of that empowerment. Bright pinks are naturally euphoric and mood boosting and just wearing an item in the color is feel-good fuel.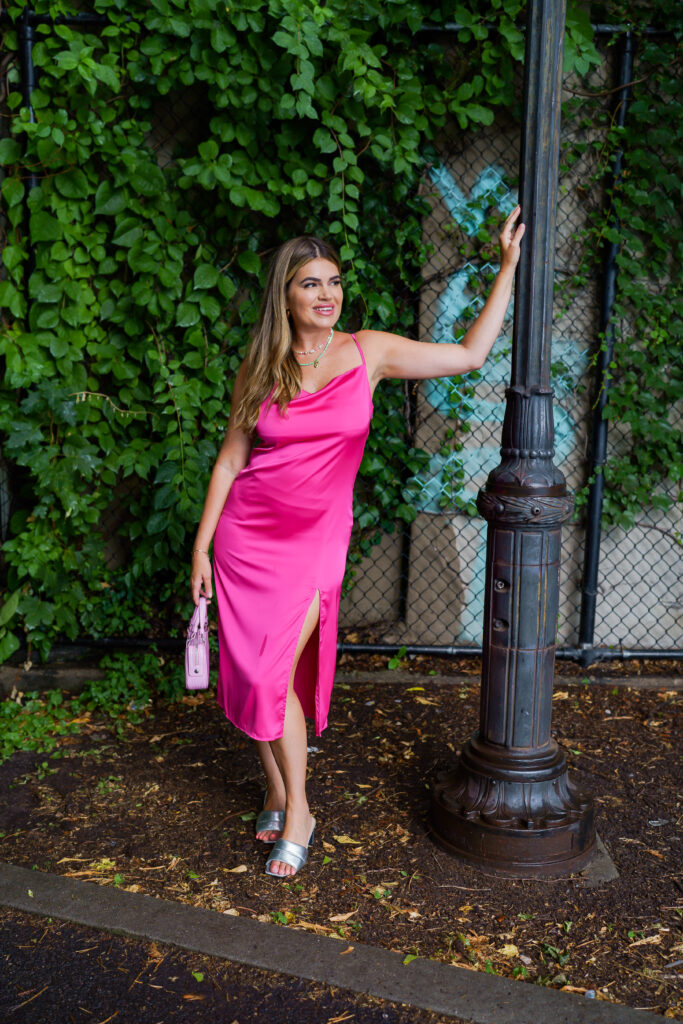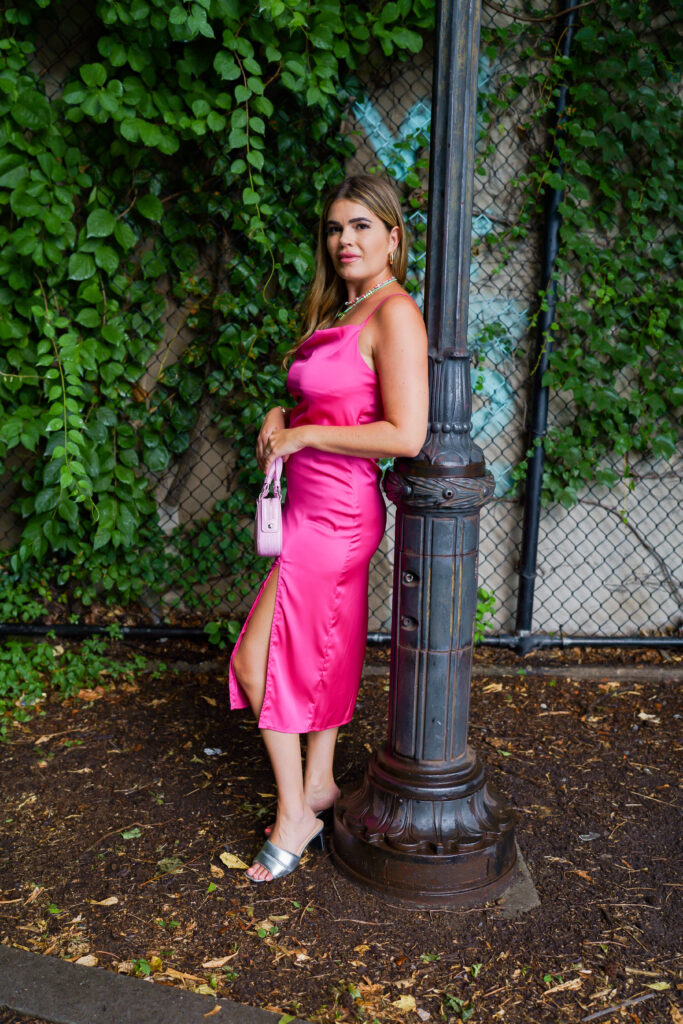 I, for one, love Barbie, played with Barbies, wanted to dress like Barbie, and now get to channel all that great, youthful energy into my wardrobe! I featured this Forever 21 dress on a recent Today Show segment and it was a huge hit for two reasons- 1) its hot pink! 2) it's a slip dress, another versatile and sleek piece you can wear so many different ways no matter the season. The two reasons combined are a winning combo (I've linked a similar option here since this one is sold out. It is still available in plus size, which you can check out here).
Don't save the hot pink dress or any slip dress for an evening out! That's the beauty of a pink slip dress- you can wear it with a pair of sneakers and a leather jacket and head to brunch with family or friends, or you can pair it with some silver slides and a small hobo (like I did), for a date with the hubs! The color is eye catching, whimsical, and plain fun. And why shouldn't we have fun with fashion?! Instead of opting for a black or dark hued dress, go bold and think pink. Once in a while it's nice to dive into the color box and try something new and different. If you're just dipping your toes into the Barbiecore craze, maybe start off with a pair of heels or a great crossbody. There are so many options!
At the end of the day, we can't take ourselves too seriously, right?! We're meant to have a little fun. We're meant to let loose and try new things. We're meant to wear what makes us happy, and what feels happy, and ladies (and gents), I'm here to tell you that being a Barbie girl, in a Barbie world is simply- FANTASTIC!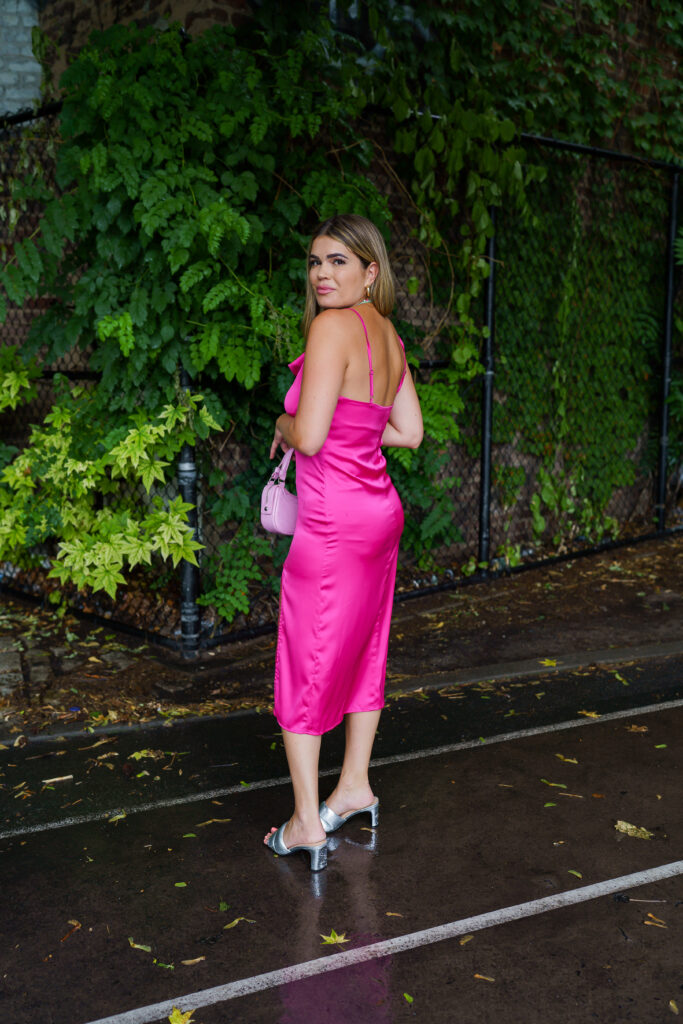 In Style,
Kathy