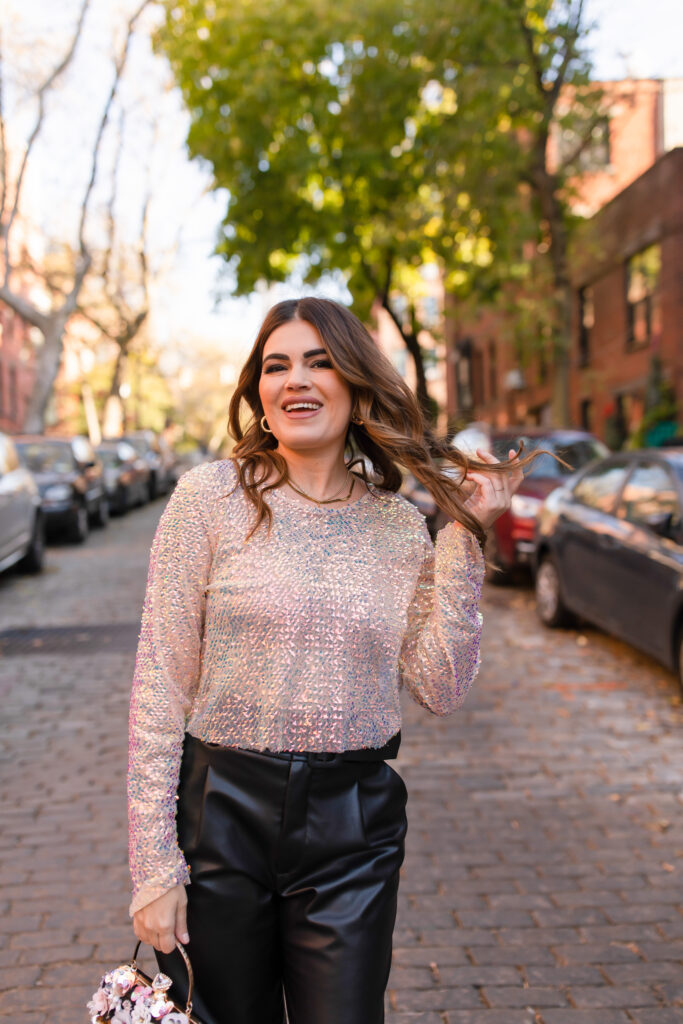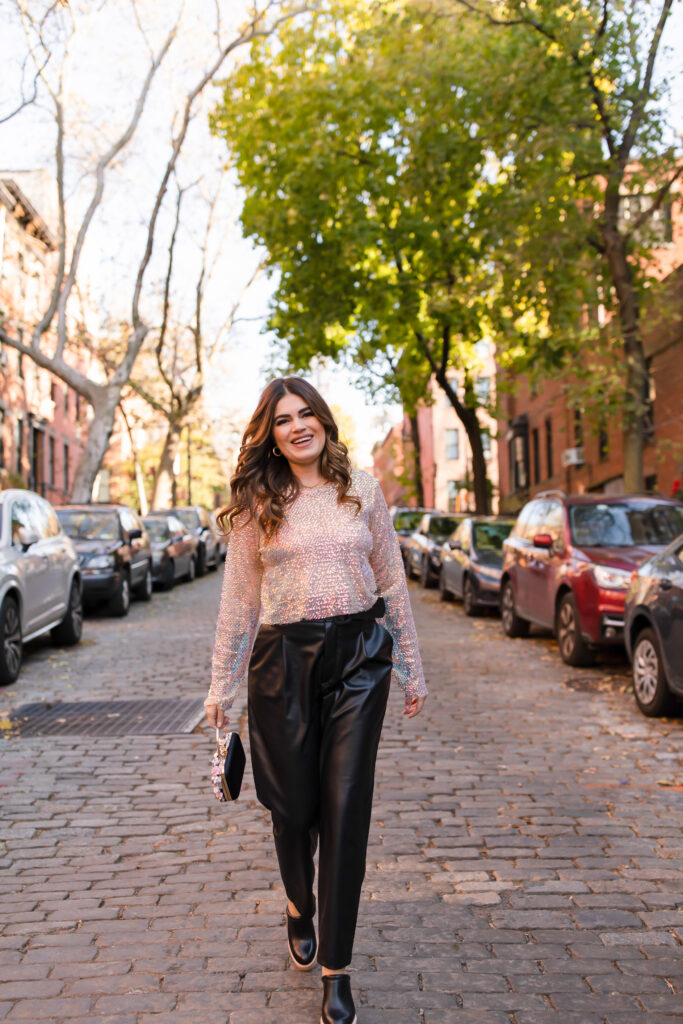 Stop the press! There's another fashion 'rule' that's about to be eradicated! Sequins are no longer just for holidays, glam parties, or milestone celebrations. Sequins are for EVERY DAY. Yep- you read that right. No longer will those brilliant little stars be succumbed to the back of the closet, only to be worn to your office Christmas party or your best friend's bachelorette shenanigans! Repeat after me. Sequins are for EVERY DAY.
Our last post went into deep thought realm, so I'm keeping it light and strictly fashion-focused and of course, sequins deserves that. It's time to incorporate sequins into our every day wear and believe it or not, it's not that hard to do. All you need is one piece. Whether it's a sequins blazer, top, or even a skirt (as I showcased in my last Today Show segment), it'll definitely give your wardrobe a nice festive punch for the 2023 season!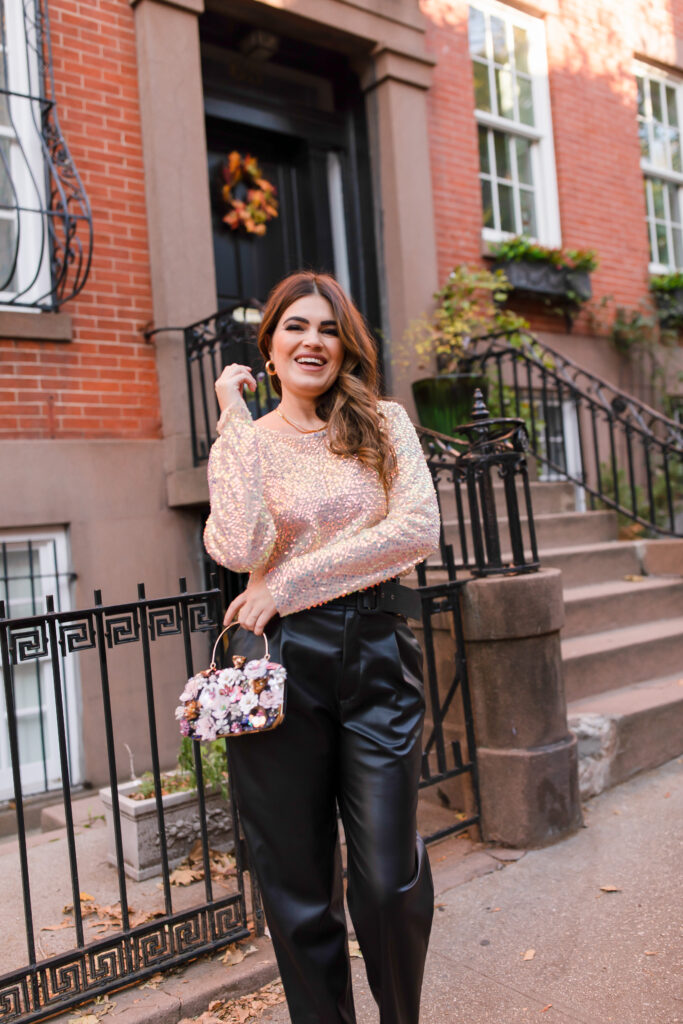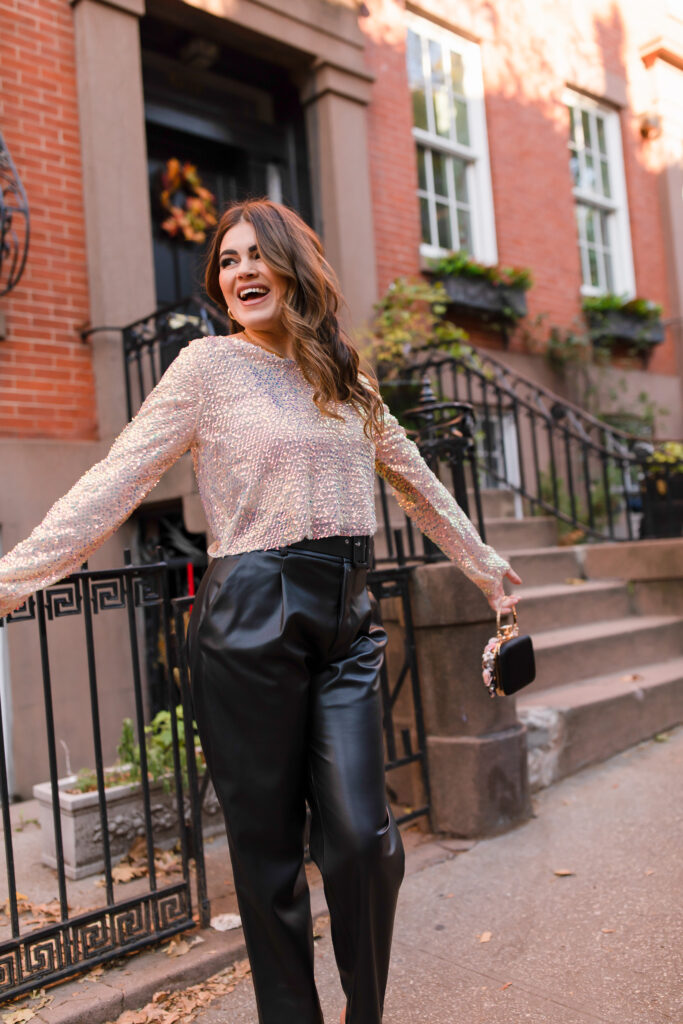 When it comes to wearing sequins, it's about mixing and matching different pieces. For this look, I wanted to keep it simple with a top so I could show how versatile it can be when it comes to wearing it outside the festival bubble. This one is from Zara and no longer available, but I have linked a very similar option from Macy's here. Right now, I'm all about the faux leather trend and it's a great bottom option when you want to wear a sequin top or even a blazer. These are also from Zara, but they are only available in an extra small, so Ive linked similar ones here that you can use for your fit! The top is still the star of the show because you are keeping everything else clean and structured- a winning combo for a daytime look.
If you are still a little on the fence about stepping out in the day light in some eye popping bling, try something a little more low key like a sequin accessory or shoe! A cute clutch is a fun way to still try out the trend and show off a bit of personality. There are even snazzy sequin earrings that will do the trick! These from Asos are definitely fabulous!
Now, another favorite combo, especially if you live in colder weather, is a sequin skirt with a chunky sweater! It's my fave and I recently featured this look on the Today Show. Check it out here! Have fun with color! Opt for a rainbow colored sequin skirt or bold colors like green, blue or purple. They'll definitely pop when worn with a black sweater or even an oatmeal shaded chunky one!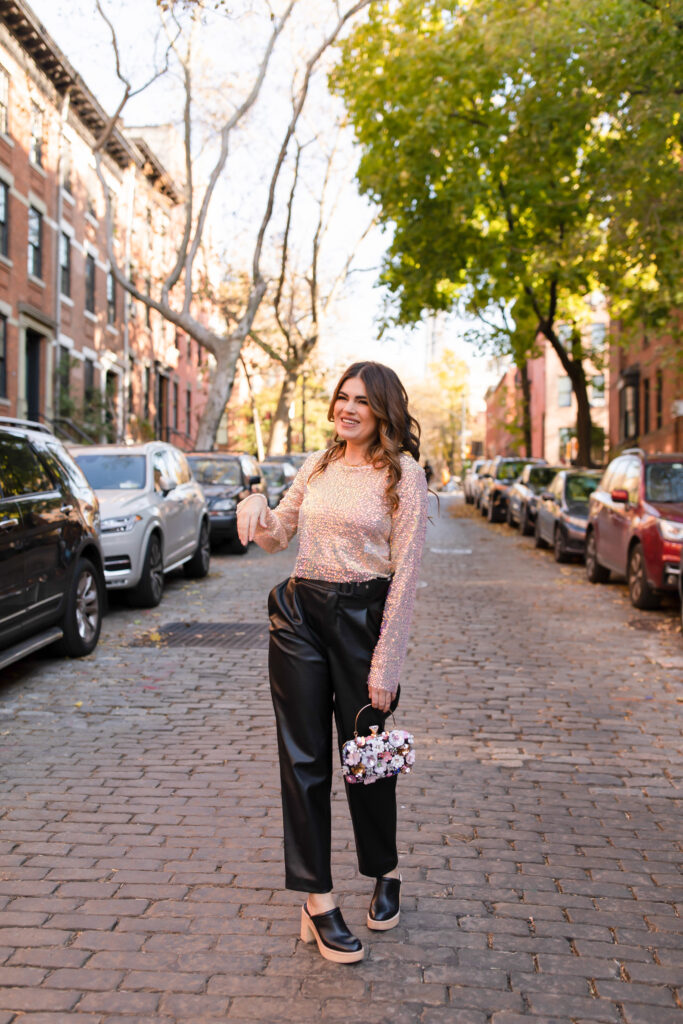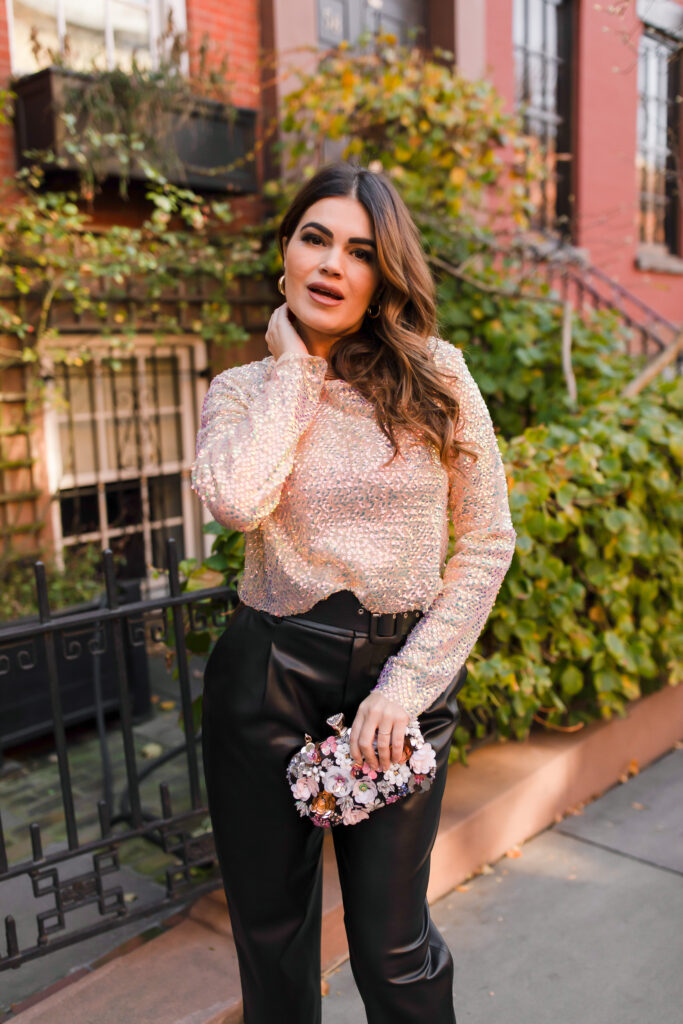 What did we learn from this blog post, fashionistas? It's time to tear up that rule book when it comes to sequins because these babies are trending for 2023 and it's their moment to shine (and ours)! There's no need to break the bank when it comes to the sequin trend. You can find some great options at H&M, Macy's, Forever 21 and more! Let's keep the glitz and glam day time revival going! It's time to sparkle all day long.
In Style,
Kathy