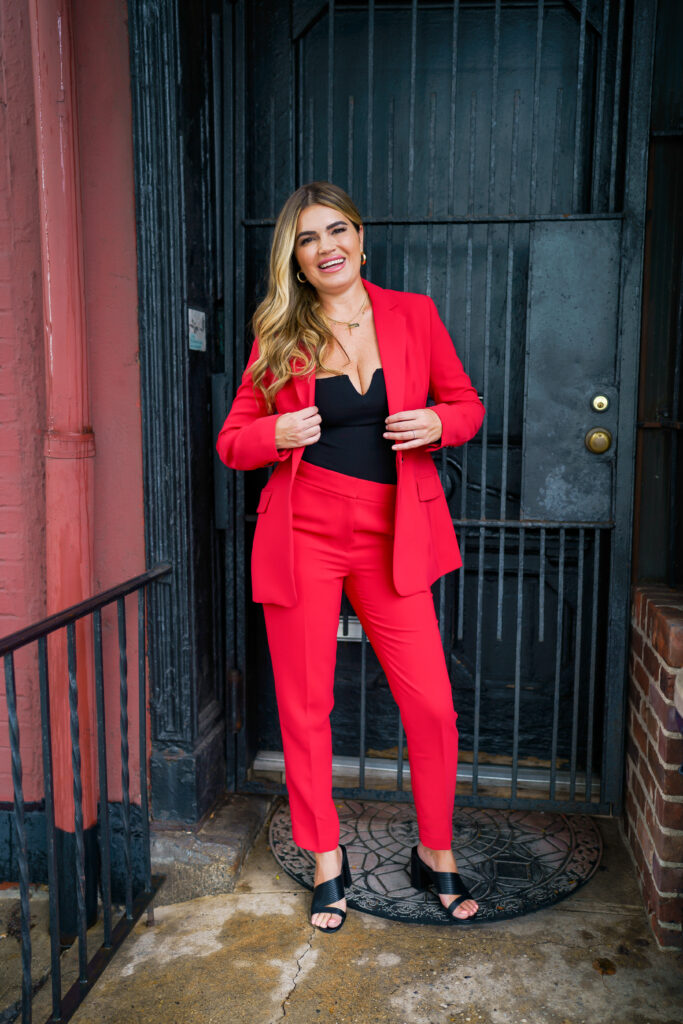 Let's make some power moves!
Oh yes, this two piece timeless look is red hot and it's a vibe for fall and winter. I have a few sets in my closet; ranging from pastels to bright pink hues, but there's something to be said about a red power suit. It makes you look and feel put together. It exudes confidence, determination, bad-assness (is that even a word?!) and style.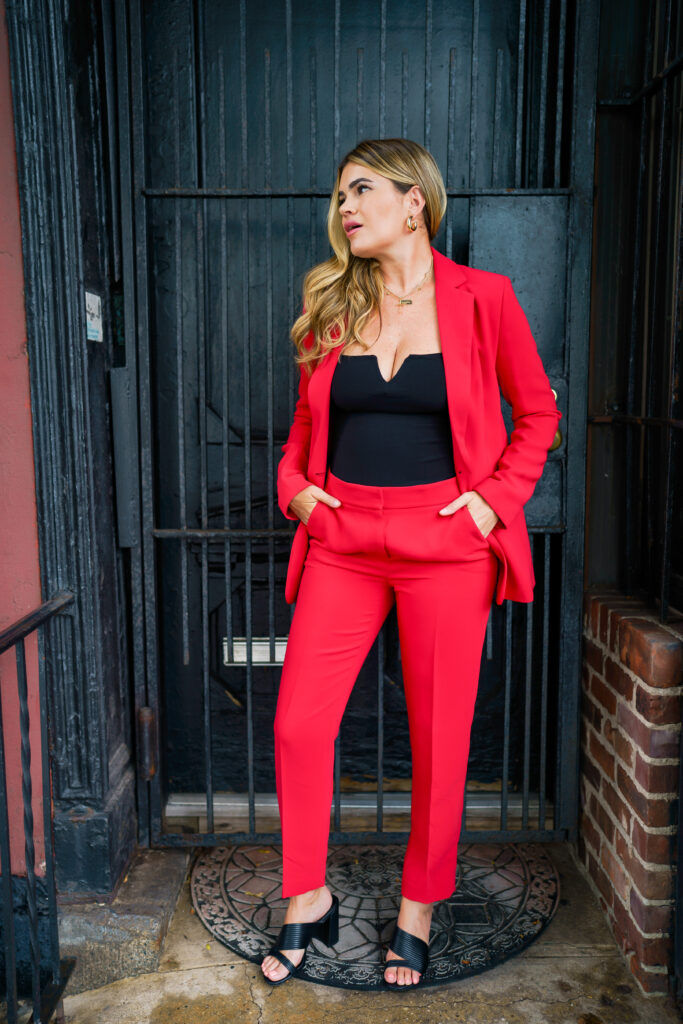 No longer just a work force uniform, we're seeing pantsuits pop up everywhere from runways to wedding celebrations. Suits are officially coming out of the cubicle and into our daily wardrobe. Another glow up for the pantsuit? Their versatility! You can wear them with sneakers for a more casual daytime look, boots for an edgier fit, or good ol' fashion heels for an event or night on the town!
I want to talk about my red suit because it's FIRE! I recently found this two piece suit online at TJ Maxx! I love shopping at the Maxx because you can always find the most incredible prices on both designer and boutique brands. I love that can I wear it together or as separates. I recently wore it with a black and white turtleneck since it was a little chilly, but I love to keep it chic and streamlined with a black bodysuit, which I also found online at TJMaxx. This look is sold out, but I'm linking a similar blazer here, and pant here. You can get playful with a pantsuit with a faux leather bodysuit like this, or you can throw a graphic tee under any suit for a fresh and fun revival.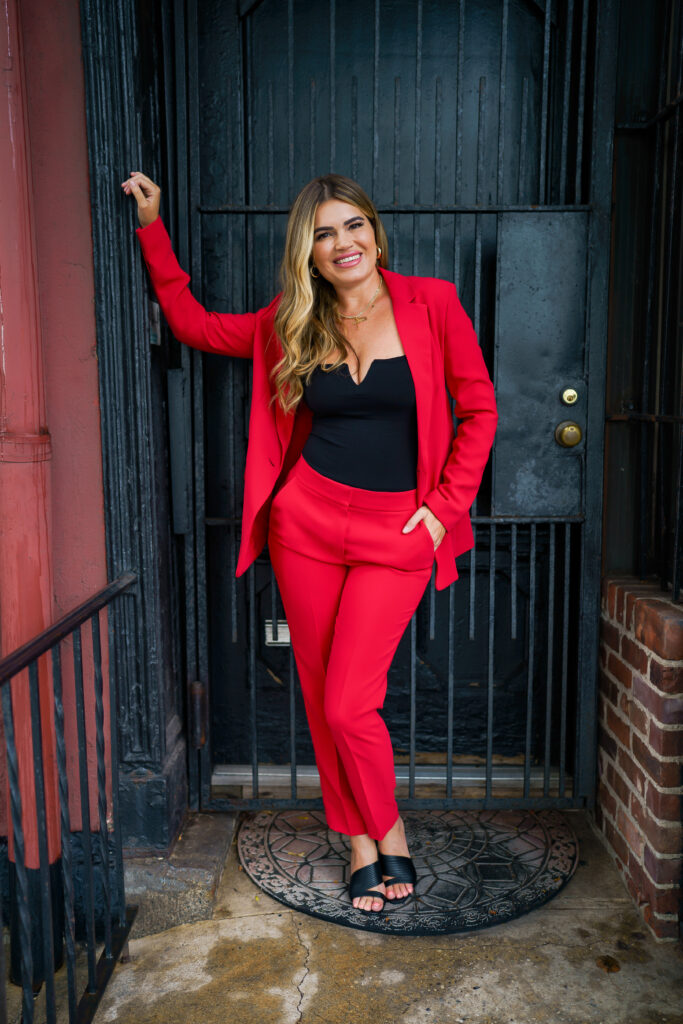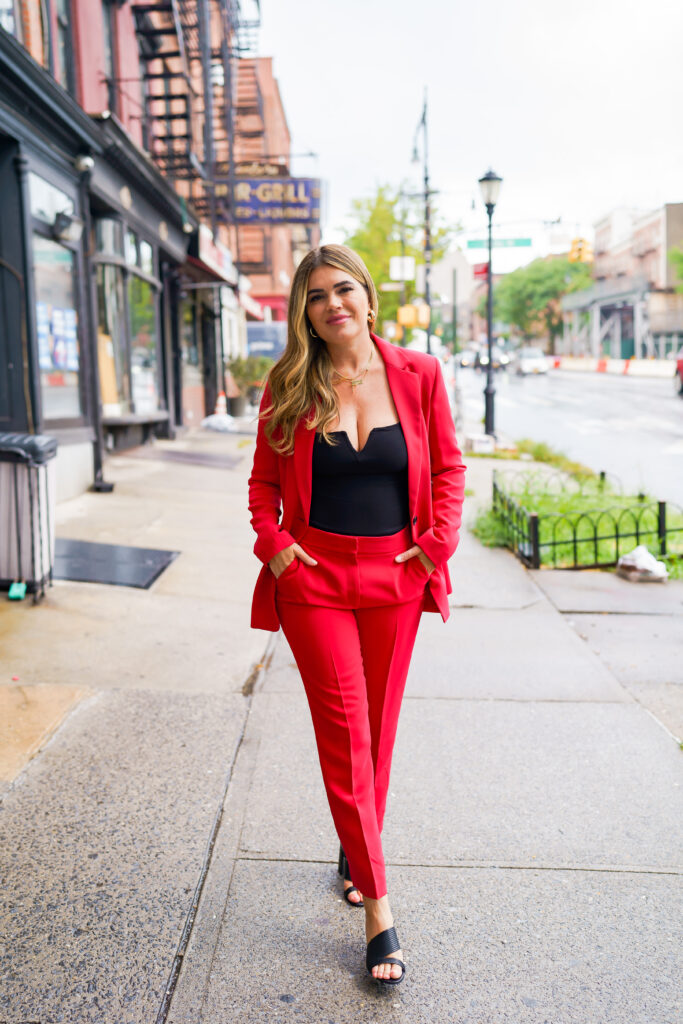 It's all about statement-making colors when you pick out your next suit. Bold, vibrant colors really stand out, especially when the weather gets dreary. Red is fiery, strong, and alluring. Don't keep it basic. Leave that to the men! Ha! It's up to us to take menswear to the next level. A good pantsuit is dependable; will never let you down and always stands the test of time. Fashion evolves and it's also cyclical; and yet, the suit never seems to fade in the wind.
Living in New York, you get to experience all four seasons and you can take that suit through all those weather changes. Suits are amazing for layering and fall is the perfect season for that. From bralettes and crop tops in the summer to sweatshirts in the winter, there are so many ways to layer up your look. If a tailored suit is not your style, there are so many different silhouettes that you can choose from. Oversized and boxy are also big trends for fall when it comes to suiting. It's all a matter of personal preference!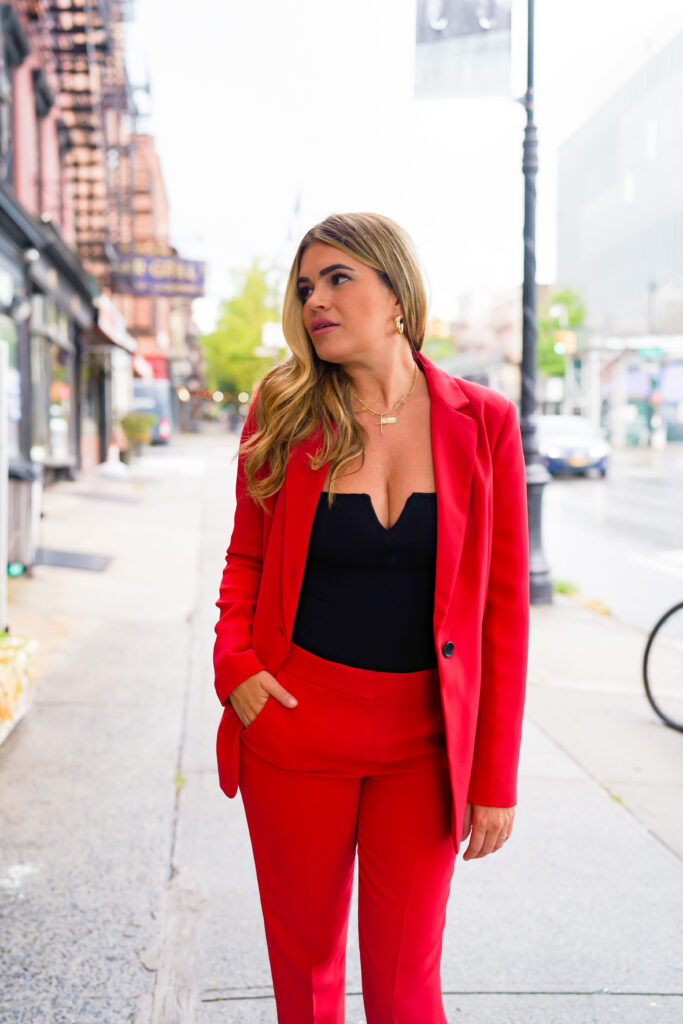 Have you been influenced yet? Well, here are my final two cents. Every woman should own a power suit; one that you could easily slip into and feel a sense of boldness and unstoppable fearlessness that can only be felt by wearing your most fashionable armor. Take your pantsuit from day to night, from the runway to the streets of the city, and keep this iconic wardrobe staple handy- it's the must-have trend for fall!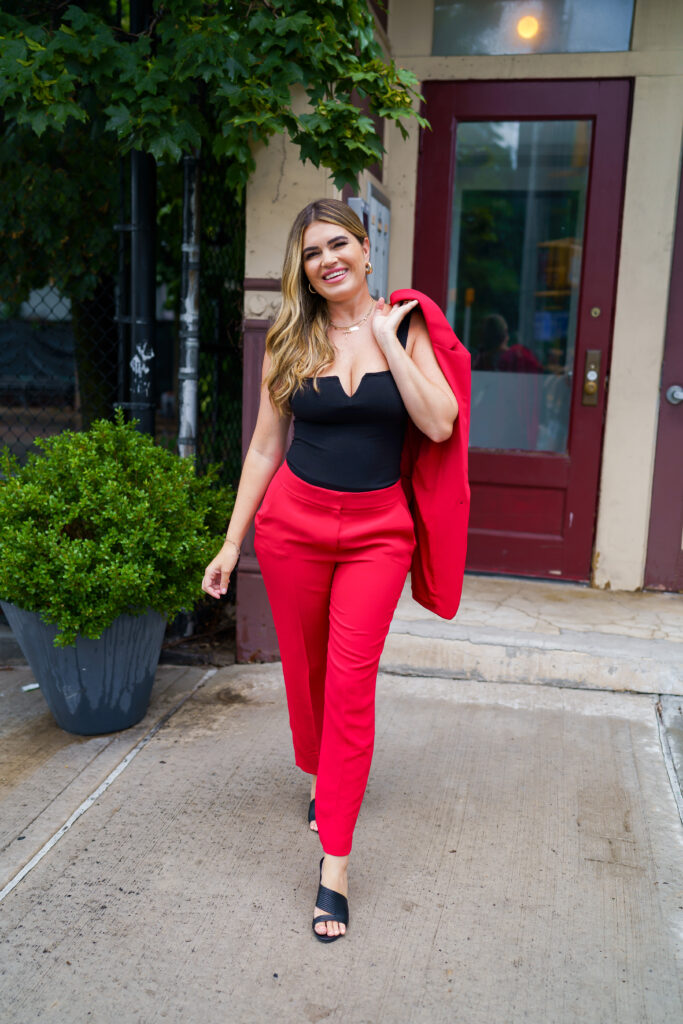 In Style,
Kathy