WHY IS EVERYONE IN ITALY EXCEPT ME?!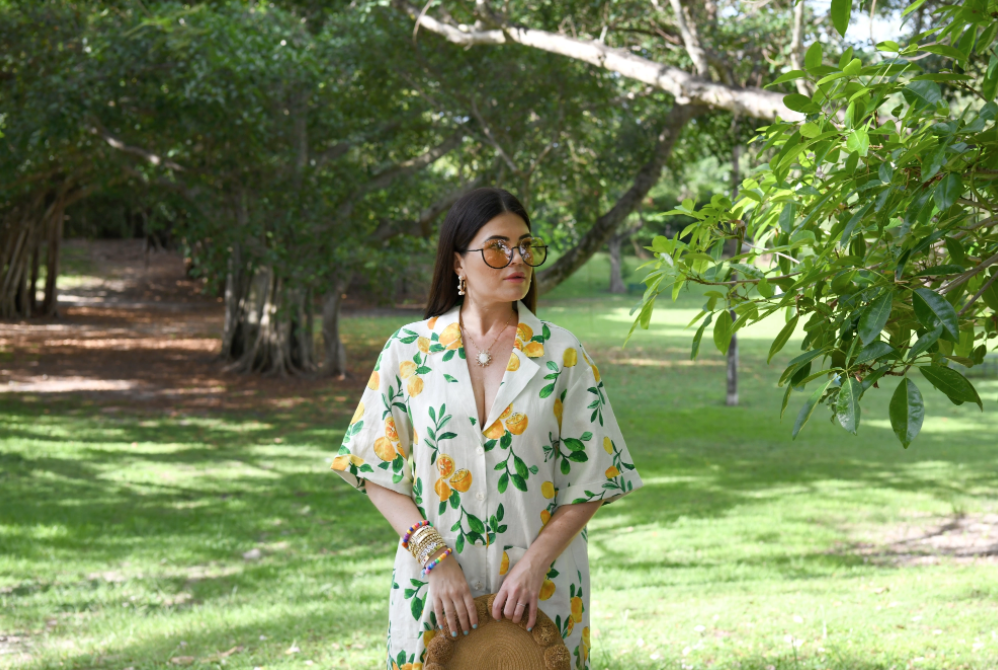 Is it just me, or does it feel like everyone is basking in the sun on some obnoxiously glorious yacht in the Amalfi Coast?! Ive been browsing through People Mag\'s star tracks, flipping pages of US weekly, and scrolling through my Instagram feed, and I swear every celeb from Julia Roberts to Jennifer Lopez, is drinking limoncello or jumping off some inflatable slide from their mega yacht.
Did my invite get lost in the mail? How many followers do I need to have so Jeff Bezos can invite me on his monster boat?! I think I would fit right in to the scenery! First world problems- its been a few years since our last (quick) visit to the Amalfi and here\'s hoping that we can visit again soon (bye, Delta variant) with the kids. I\'m setting my sights on next summer!
In the meantime…
I\'ll just pretend I\'m somewhere off the coast of Italy wearing my lemon-print shirt dress from Zara, which was my Mother\'s Day gift from Coco. If you\'re lucky, you might still catch this piece at the Zara sale going on now. Fruit-themed clothing has been front and center this summer- from watermelon to strawberries- but there is just something about lemons that feels like you\'re on a vacation, a summer party, or some fantastic beach with a mojito in hand.
In case you can\'t score this Zara shirt dress, I\'ve linked a few lemon-print dresses I love at different price points! Check them out!
You can even buy this lemon-print shirt from the Zara men\'s department and wear as a shirt dress.
There\'s still a good month left of summer, so there\'s still time to have fun with the lemon trend! Give your wardrobe (and yourself) a little boost with this zesty trend. Because when life gives you lemons, make it fashion!
In Style,
Kathy