WHEN FALL AND HALLOWEEN MEET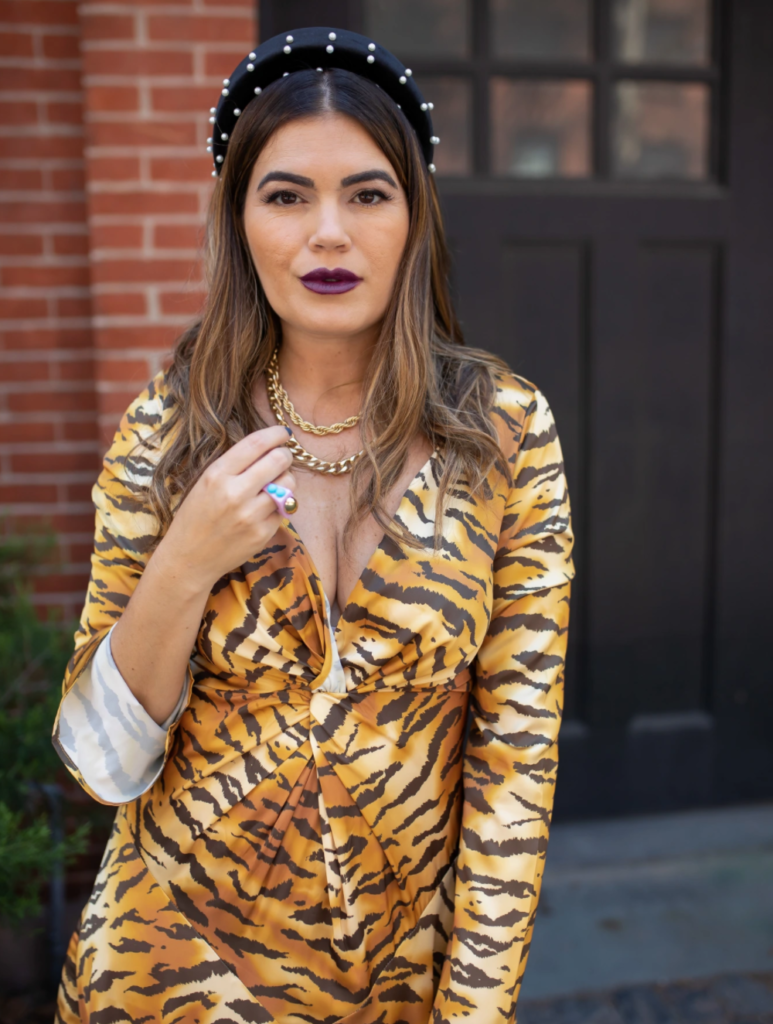 Ladies and Gentleman- I give you…
THE TIGER QUEEN. Move over Joe Exotic, bc there's a new tigresa on the loose. It me!
The Big Cats are trending this fall and while many of us love the leopard, cheetah, and zebra print, this season, we\'re throwing in another fiery feline to the mix- tiger stripes. From NY fashion week to Milan, we saw the tiger print dominate the runway. We saw it in dresses, coats, A-line skirts and even in accessories. The all over accent is bold and confident and sure to make a statement.
Tips on how to wear tiger print? Scroll down and ill show you the ways.
For me, it was all about rocking this look in a dress. Because tiger stripes are such a larger than life look, I wanted to give it that sleek, all over treatment in a dress. It\'s also very versatile because you can wear it with boots, which definitely gives it a little more of a goth vibe or you can take this to super sexy level and wear with some strappy or platform black heels.
Here\'s the best part! Ill be wearing this dress tonight for Halloween. I found a pair of tiger ears and a bowtie to coordinate with the dress and I\'m going to draw some whiskers and voila! I\'ll be halloween ready in my Tiger Queen look. No stressing over a costume here and my kids wont think me lame bc I didn\'t participate! lol.
Here\'s wishing you all a fierce and safe Halloween!
In Style,
Kathy