THERE'S SOMETHING ABOUT THE MAGIC CITY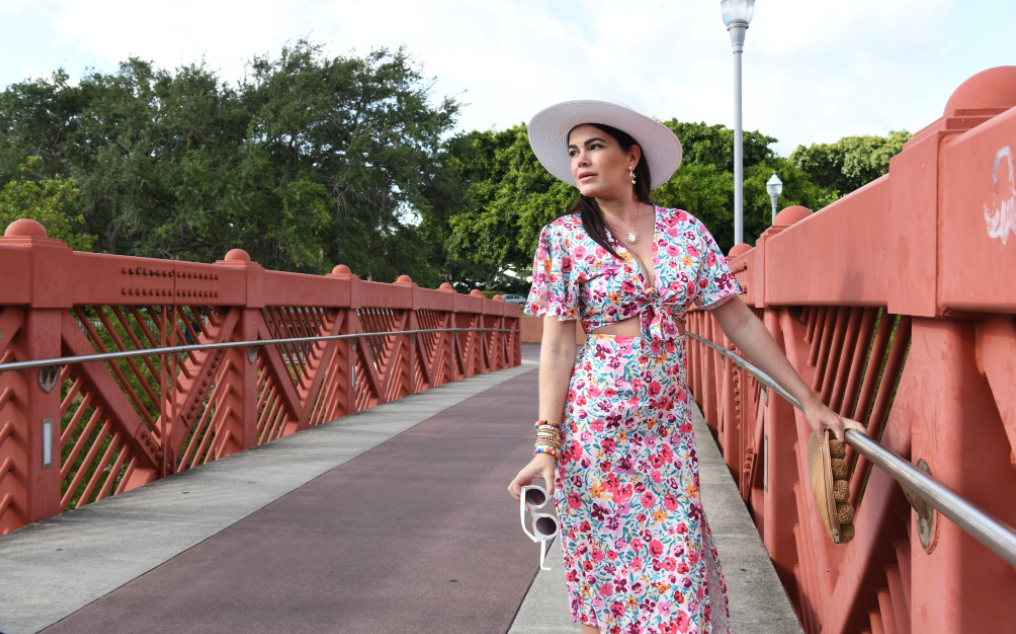 Last month, I jumped on a plane to Miami for work purposes and I was able to squeeze in some time alone and time in the sun while I was there. People often ask me, \"Do you miss Miami?\" And the answer is yes. Of course I do! If you would have asked me this seven years ago, I probably would have broken down in tears and told you no. A lot has changed. I had closure where I needed to have closure and learned to love my hometown in a whole new way, in a whole different light. So yes, I do miss Miami. I miss the beaches. I miss my friends. I miss my kids seeing their granddad. I miss cubaneo and pastelitos and palm trees. It only makes me appreciate it so much more when I do get to visit. Like I said, I have the best of both worlds- New York and Miami – and my plan is to take full advantage of them both. I\'m a Miami New Yorker!
I teamed up with Sawgrass to shoot a Memorial Day looks segment for NBC so I obviously got a little bit of shopping done while I was there. Primark just opened up at Sawgrass and the prices are so cheap, that I stocked up on some summer essential for the kids. After pulling looks and shooting stand ups for my segment, I had free time to hit the beach and take a dip for a few hours. My bestie was awesome enough to let me stay at her place, which is right on the water, so I woke up to some pretty spectacular views each morning. Hashtag blessed.
I also managed to squeeze in a photo session with Tanya Kristina Photos (look her up on insta @tanyakristinaphotos) and it was so fun shooting with her! I only had a 45 minute window so we went to the Pinecrest area and shot by the Cocoplum circle and bridge. Funny enough, I would drive along this same route almost everyday in high school since my school was right in the vicinity. I had two looks I really wanted to photograph so I could share with you guys here on the blog, like this floral cut-out number from Shein! It\'s such a fun look! I love the bright colors, the tie detailing in the front, and peek-a-boo cutouts. Its the perfect dress for summer!
Another reason I was pretty pumped to head to Miami is to actually get to wear these summer dresses! Weather fluctuates in NYC in May and it can be 90 degrees or 60 degrees, but in Miami it\'s always summer weather and I had a few dresses I wanted to take out for a spin! I loved accessorizing this floral number. For jewelry, I added my Taudrey bracelets and my Pretty Little Charm necklace and pearl earrings. You\'ll never see me too far away from a great summer hat and I scored this one at Burlington! For less than $10, its a steal and goes great with the dress.
These Amazon sunnies have never failed me! I never thought a pair of sunglasses could get so many mixed reviews! From perfection to polarizing, I\'ve heard it all, but I absolutely love them so I\'m going to keep wearing them. The straw bag is from Shein and you\'ll be seeing a lot of it this summer!
We\'re gearing up for a drive down to Miami and I\'ll definitely be packing up this dress again. I\'m looking forward to soaking in and enjoying all those things I miss the most and kick off summer in one of my favorite places ever. See you soon, Miami!
In Style,
Kathy