IT'S BEEN A MINUTE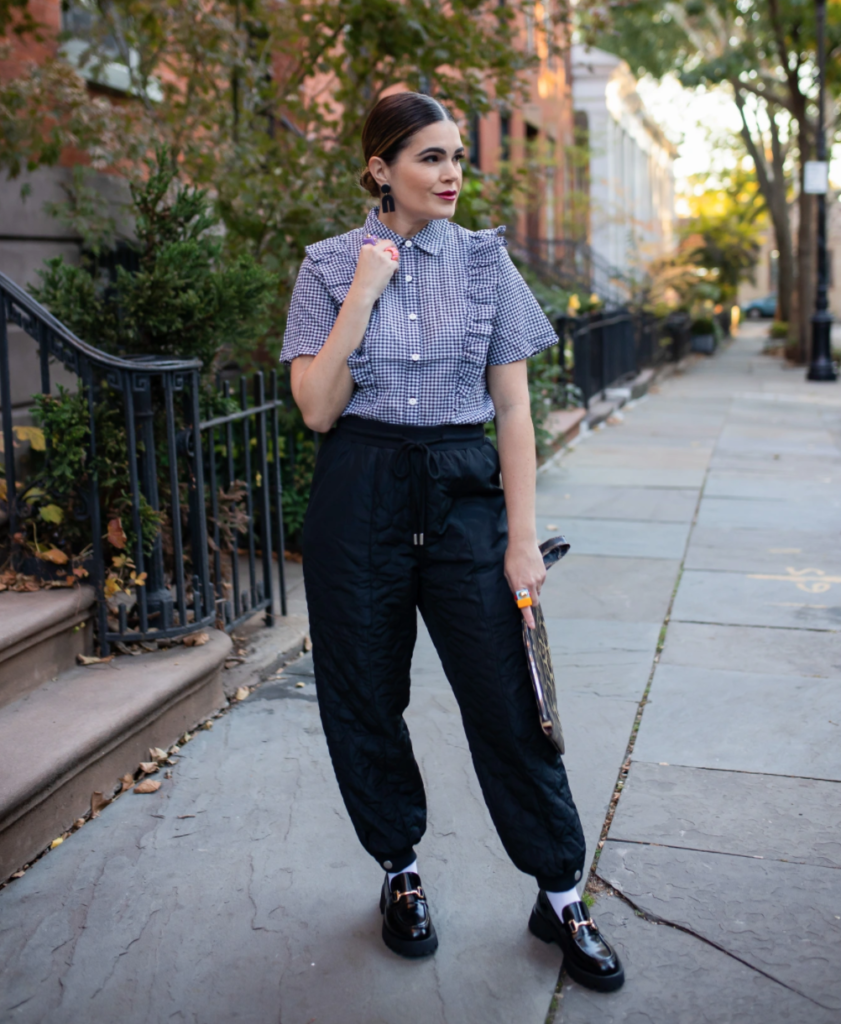 Oh Goodness! It\'s been a cold minute since I\'ve posted on the blog and it\'s long overdue! It\'s been busy and chaotic around here, in a good way, but even good stress, is still stress, so it\'s important to come up for air. Writing is therapeutic for me. Whether it\'s a journal entry or a blog post, writing allows me to relax and gives me a couple of minutes to unwind and share my thoughts with you.
Since the last time I was on here, fall has turned to winter, the holidays are in full swing (12 more days til Christmas), and I\'ve been shooting a number of holiday segments and red carpets, which have been really fun and exciting! I love this time of year. The ambiance changes. The Starbucks holiday cups are in full display. The holiday lights and decorations are popping up all over brownstones and I just can\'t get enough.
I also know that for many, the holidays don\'t always mean happy memories or jolts of glee, and that\'s okay. There is a lot of pressure to feel happy and upbeat during this time of year and that can be stressful. Let\'s be mindful and empathetic of those that might need an extra hug this holiday season.
There\'s something about the season that makes us all (I hope) take a minute to stop and be present. We are all so caught up in our own world and problems, and even I am guilty of that, that we forget what the true holiday spirit is all about. It may take a couple of Christmas movies to remind us that we need to stop, take a look around, and enjoy what\'s around us- be it a a beautiful blue sky, coffee with a friend, dinner with family, or simply a nice walk to clear your mind.
It is also a reminder to pay it forward, even with the smallest act of kindness. Something as simple as offering a smile, saying good morning, holding the door for someone, or even treating someone to a cup of joe, can really bring joy and brighten someone\'s day. It really is that easy, and often so hard for us to do.
I have made it a point since my kids were at an age to somewhat understand, to instill the importance of giving back and being aware that not everyone is as fortunate as us, and so it is a kind gesture to do something nice like buying a toy for a child who is not as privileged. This weekend I had them each take out money from their piggy banks so that we could go to the store and pick out a toy they could each donate at school to Toys for Tots. We can teach them early to give back and help others.
As we kick it into high gear in the next week or two, take a few minutes for yourself and say three things you are thankful for. Sometimes it won\'t be so easy, but I promise that everyday you\'ll find something that merits a moment of gratefulness. Give back. Whether it\'s some extra change in the tip jar, or helping someone with their shopping bags to their car, helping others also makes us feel good and you\'re doing something nice at the same time.
More importantly, be present. Be mindful of the moment, for it\'s these moments that we create the happiest and precious of memories.
I hope to post one more time before Christmas, but if I don\'t, Merry Christmas and Happy Holidays! I\'m thankful for each and everyone of you.
Outfit: Target
Socks: Forever 21
Shoes: Steve Madden
In Style,
Kathy