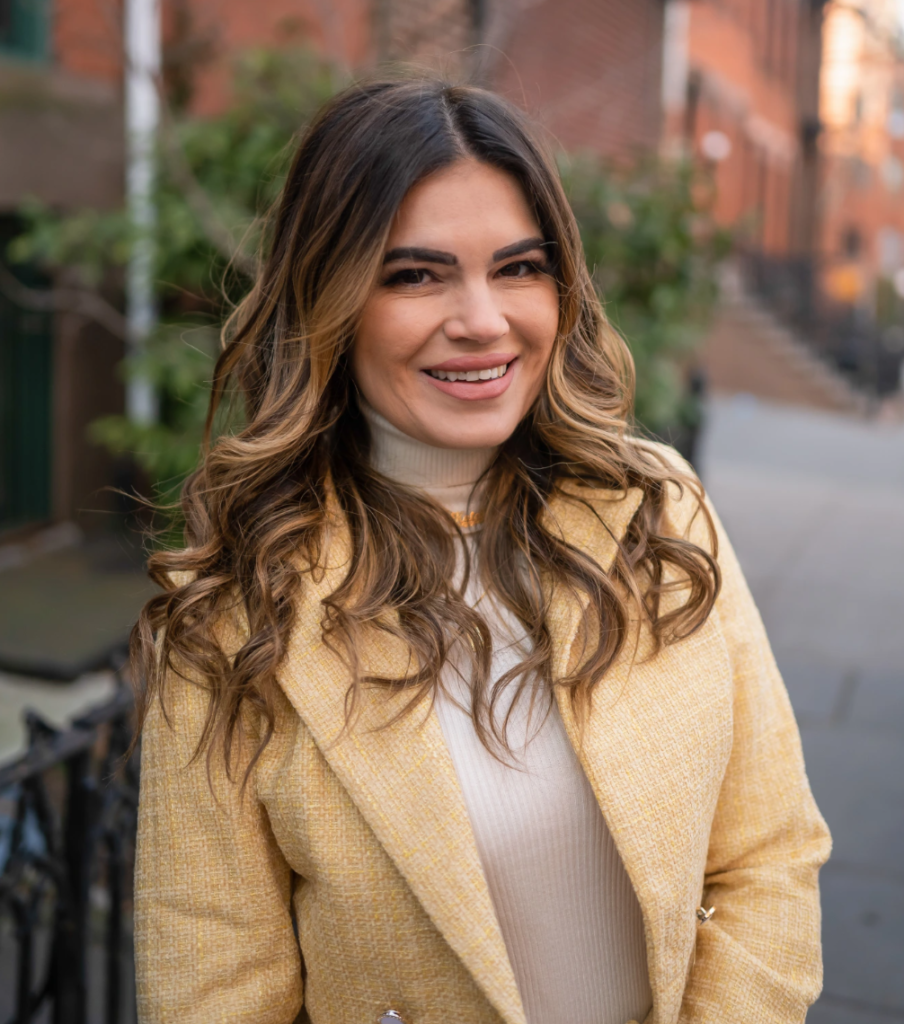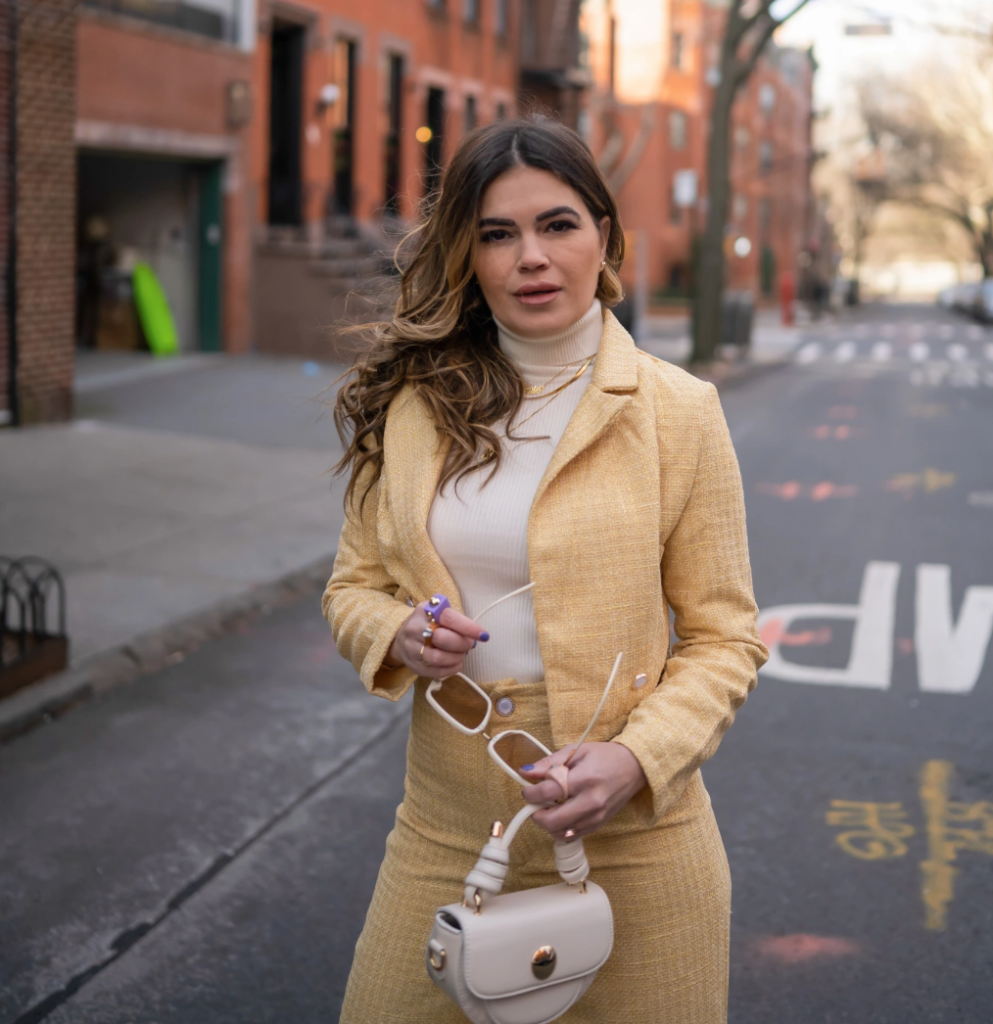 There's nothing mellow about yellow; except the fact that it is making quite the splash as the color for spring, signaling loud and proud that it's here to make a fashion statement. There's just something about yellow. It evokes happiness, sunny vibes, and just promotes an overall good mood; so just imagine what it can do to your wardrobe!
Whether you're into lemon yellow, pastel yellow, or even canary, this is a color that looks good on everyone and invites to to be playful with your wardrobe- whether you rock it in a monochrome ensemble, or combined with other pieces.
For me, it's a color that makes me feel happy. It's a jolt of brightness and sunniness when I need a little boost in my mood. Yellow is also a color that reminds me of my mom. Whenever her birthday or an anniversary rolls around, we buy yellow roses to honor her and whenever I pass by any in bloom, I see her face in each one of them, and this makes me happy.
I fell in love with this two piece butter yellow pant suit from Shein, and while this one is sold out, there are so many affordable two piece suit sets that you can wear now for spring. They come in shorts, skirts, pants, and even skorts. This one that I'm wearing works particularly well for NY Spring weather. The pants are high-waisted and wide leg. I've been wearing a lot more wide leg because I like how it elongates me and I can pass as a wannabe supermodel. Ha!
I wore this look two ways- one with a cream colored turtleneck and another time I wore it with a black graphic tee. Yellow feels spontaneous and it also happens to represent optimism and this is how this two piece makes me feel! It's also got a bit of a retro thing going with the tweed and pearl buttons.
And you know what I'm already going to say- you can wear these pieces separately! You can pair the blazer with jeans or even shorts, and the pants with a graphic tee or blouse. I love when you can mix and match to get more out of your closet! If you're hesitant about testing out the yellow trend, try focusing on just one piece- whether it's a tee, a blouse, handbag, or even sunnies.
Let's talk accessories because the more metallic the better! I found these gold Zara boots in Barcelona and they go with absolutely EVERYTHING in my closet. I also added some layered gold chains over the turtleneck to compliment the yellow and I mixed in some hints of cream with the mini purse and oversized sunnies, to balance the look.
So if you're feeling optimistic, or you're looking to add some pop to a gloomy day, look for something yellow in your wardrobe to brighten up your day. Take it a step further and wear it with other pops of color. My favorite combo right now? Yellow and Purple; double dose of epic spring fashion!
In Style,
Kat