FEELING RIGHT AT HOME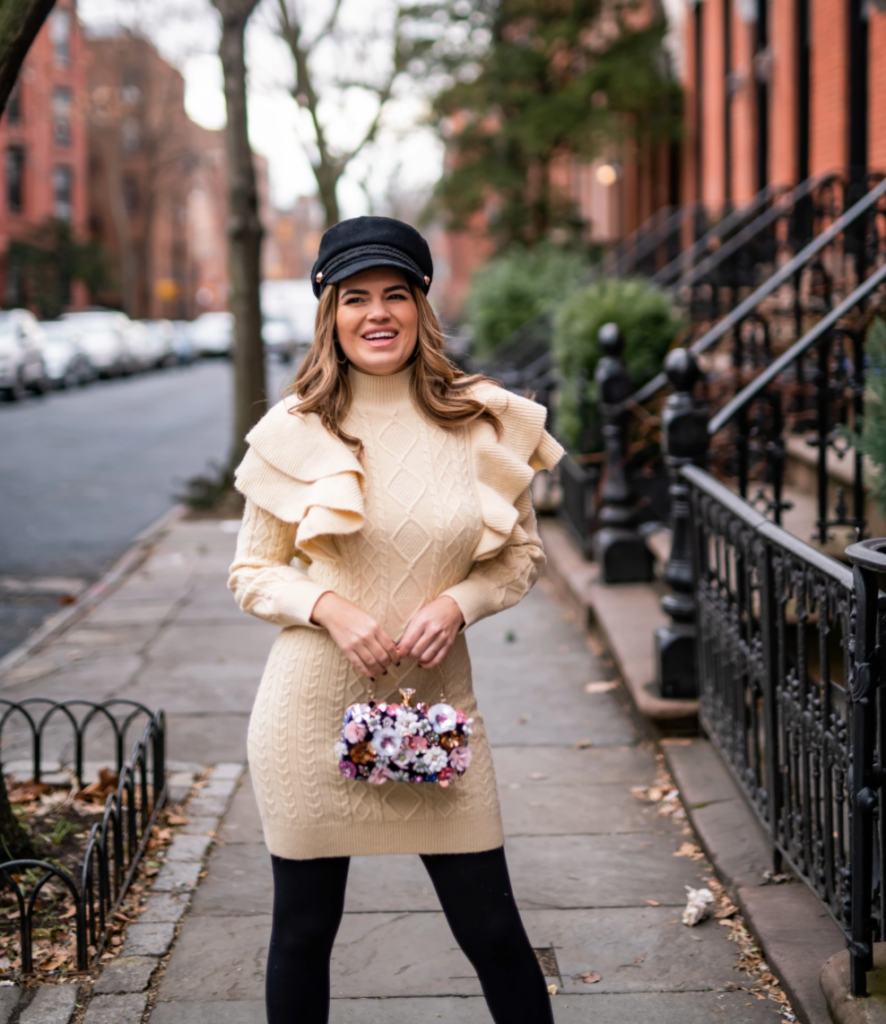 It\'s been four months since our big move from Miami to Brooklyn, and honestly, it feels like I\'ve been here longer, almost like I never left. It\'s funny how some places instantly feel like home to you. Yes, I\'ve lived here before and I always felt like NY was home, but sometimes you visit certain cities or places that just have that feeling of belonging right away. London was another city that I instantly felt drawn to. Clearly I like big, congested cities that require walking, have tall buildings, and endless shopping right outside my door. I do need a beach, though. That will never change.
I\'ve always loved this part of Brooklyn, specifically Brooklyn Heights where we live. Walking down every street, many of them cobblestone, feels like going back in time, almost like a postcard. The neighborhood is quiet, the streets are all lined with blooming trees and flowers that just add to the majestic townhomes, brownstones, and buildings in the area. There is so much amazing architecture to admire- from Gothic Revival to Pre-war- it\'s no wonder I\'m always looking up on my walks. Did you know that Brooklyn Heights was considered the first suburb? I had no idea.
The historic neighborhood also has significance when it comes to the revolutionary war. As you are entering the promenade, there is a sign that says George Washington retreated here during the Battle of Long Island. Many notable celebs and artists have lived here and still live here, which in part, is due to to it\'s lively scene, quiet charm, and understated elegance.
The food scene is well, outstanding! We live right on Atlantic Ave, which divides Brooklyn Heights from another favorite neighborhood, Cobble Hill, and right on this strip there are so many fantastic spots like our favorite french bistro, Chez Moi, pizzeria, Luzzo\'s, and middle eastern markets Damascus and Sahadi\'s. So much culture and cuisine in a matter of blocks! Beyond that, there are so many fantastic spots waiting to be discovered. We love to try out new restaurants because there is always something being cooked up just a street away.
If you ask my kids, the best part about our neighborhood is the parks. So many parks! We live a block from Brooklyn Bridge Park, where my kids love to play in Pier 6 and run up and down the piers to see the statue of liberty in the distance and the cargo ships coming into the terminal. Have I mentioned the views of lower Manhattan? Because they are absolutely breathtaking and just looking at it, makes me smile and think, \"I\'m exactly where I need to be.\" The park is paradise now in the summer with playgrounds, bbqs, outdoor dining and tons of space to explore, bike, hike, run and make the trek to the other end of the park which leaves you in Dumbo, another great neighborhood with waterfront views, the Brooklyn Bridge, and restaurants and ice cream shops that will leave your belly full and cholesterol high. I highly recommend!
As the weather eases and the trees bloom and with whatever free time I have, I plan to do what I do best when it comes to getting to know a new place to live. I\'m going to wander. I\'m going to get lost, go down every street, pick out my favorite brownstone, and grab a seat at a coffee shop or restaurant and thank God everyday that I get to call this place home.
In Style,
Kathy